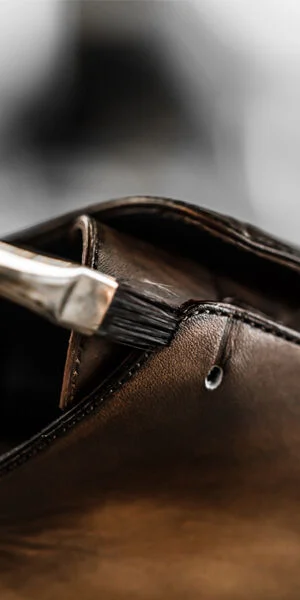 When should you bring
in shoes for their
first patina?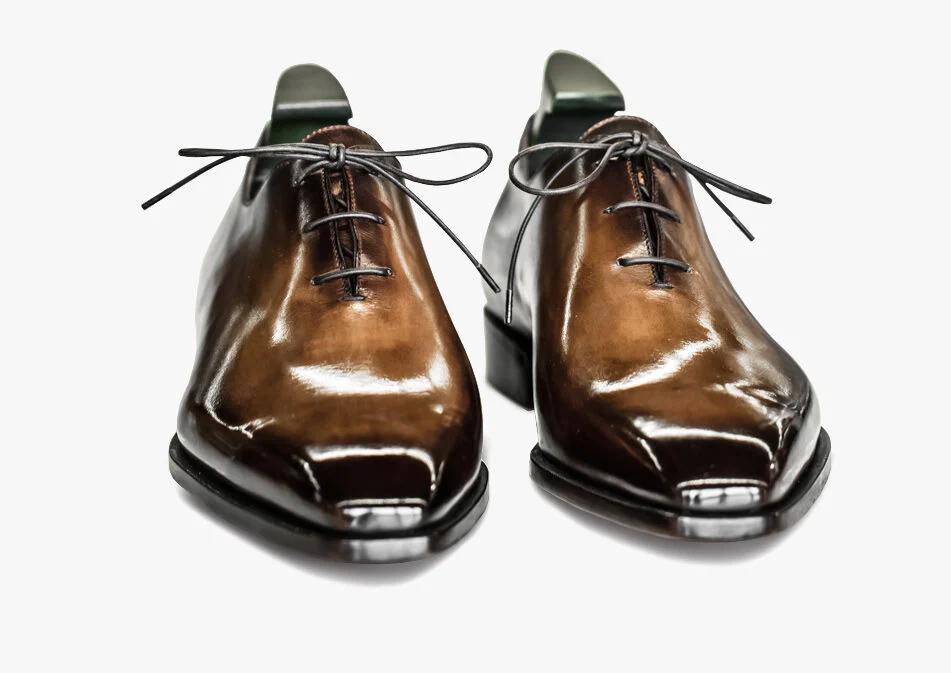 The Berluti patina gives your shoes a unique personality: that of a shoe already worn, as though seasoned by the passage of time.

As Olga Berluti puts it, "These alone have a soul": the shoes acquire the subtle elegance that years can bring to beauty. The patina is a delicate art governed by several firm rules, the most important of which is one of the oldest care rituals of the Maison: the first patina.
If you have acquired shoes in Venezia leather, you will bring them to one of our workshops after wearing them approximately fifteen times and before applying any shoe-care cream whatsoever. The first patina treatment will set the shoes' colour firmly and will work the leather in harmony with the natural creases that develop on the shoes during early wear. Thus, your patina and your shoes will be and remain unique!
We remind you that it is our pleasure to provide this care ritual at no charge in all our Berluti stores upon presentation of your Carte Première Patine ("First Patina Card"), which you received when purchasing your shoes. Thereafter, we suggest that you bring your shoes into our workshops twice a year for general maintenance. Do not deprive yourself of this care; your shoes will thank you!