For the Fall-Winter 2018 season, Berluti is introducing Eclair, its brand new shoe last. First showcased during the Spring/Summer 2018 Show taking place last June at the Monnaie de Paris, it is an elegant, state-of-the-art addition to the two other existing Berluti formal lasts, among which classic Démesures and, naturally-outlined Galet.
With their invisible stitching and their pure styles, they all - each in their own way - embody Berluti's subdued elegance and ensure ultimate comfort for every single client.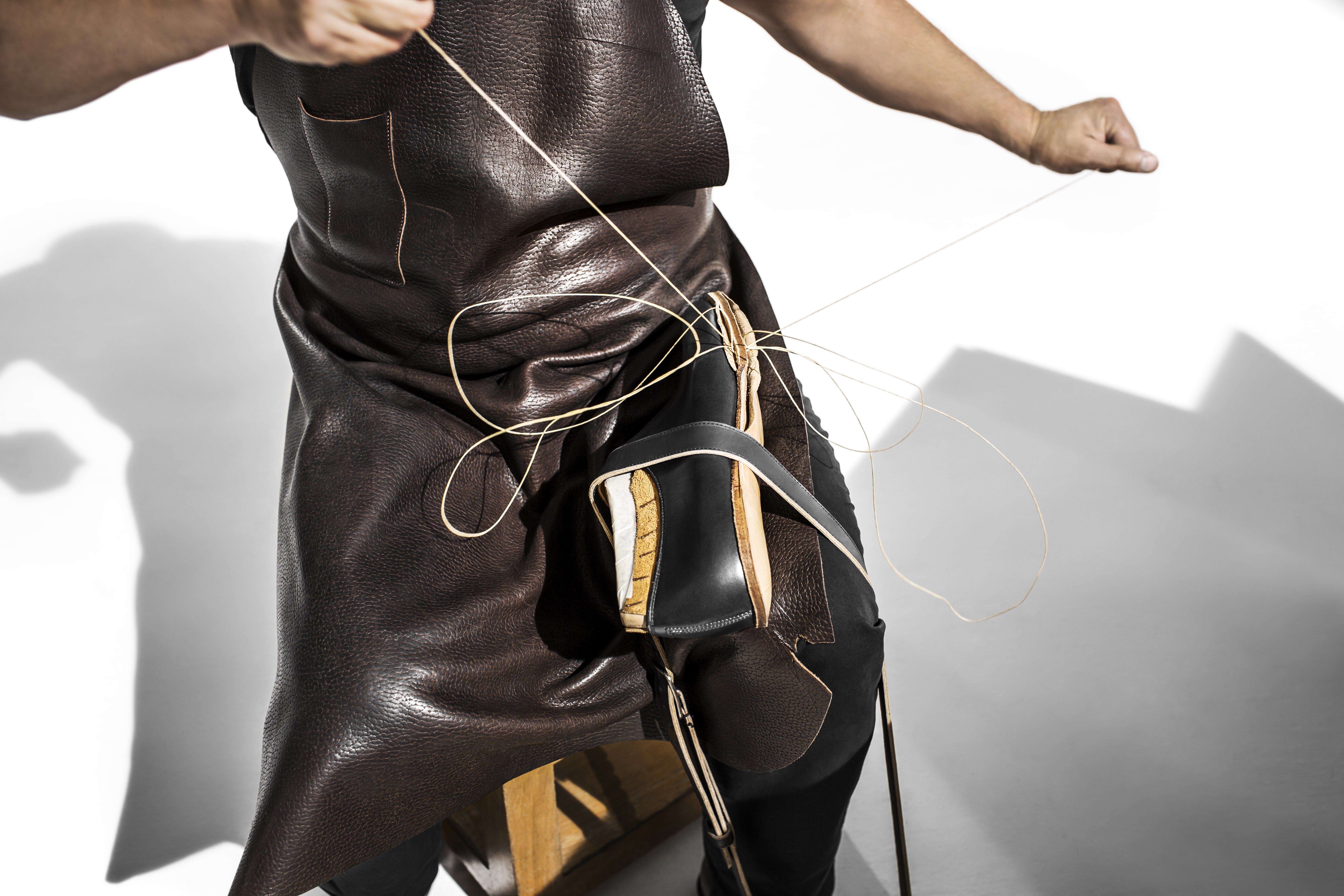 Eclair is a distinguished, slender, sharp shape putting a thoroughly modern spin on artisan bootmaking. Featuring a hidden welt stitching - where the latter is invisible, as sewn inside the welt - it makes for a remarkably flexible outsole. It is available in five different models, including the iconic Alessandro - the original Berluti lace-up shoe, created by Alessandro Berluti in 1895 - and the Caractère boot, available both in Venezia leather and in suede, as well as a buckled model and an ankle zip boot prominently featured in the Spring/Summer 2018 Show, paired with the effortlessly chic ready-to-wear collection.
Each Eclair model is available in Venezia leather - which, created by Olga Berluti in 1990, allows for extraordinarily clear and deep patinas to surface - both in Deep Black and Brun shades. Eclair will be available in Berluti stores from June 2018.