Silk tie
or knit tie?
The tie, a vestige of menswear customs of yesteryear, is now a symbol of the wearer's elegance and good taste.
Originally a band of silk worn by Croatian soldiers enlisted by Louis XIII to be able to set themselves apart from other battalions, today's tiecraft is an art combining savoir-faire, technical precision and a selection of impeccable fabrics.
The most classic of all men's neckwear is the smooth silk tie. At Berluti, it is lined with the same fabric, a signature feature, in a 5-fold construction, which gives a suppler feel and less rigid appearance.
Each Berluti tie also has a "slip stitch": when the tie is being made – more exactly, when it is being sewn closed – a loop is left within reach of the fingers at the narrowest part of the tie. This loop has a very specific purpose: it can be gently pulled to cause the tie fabric, loosened after wear, to regain its shape.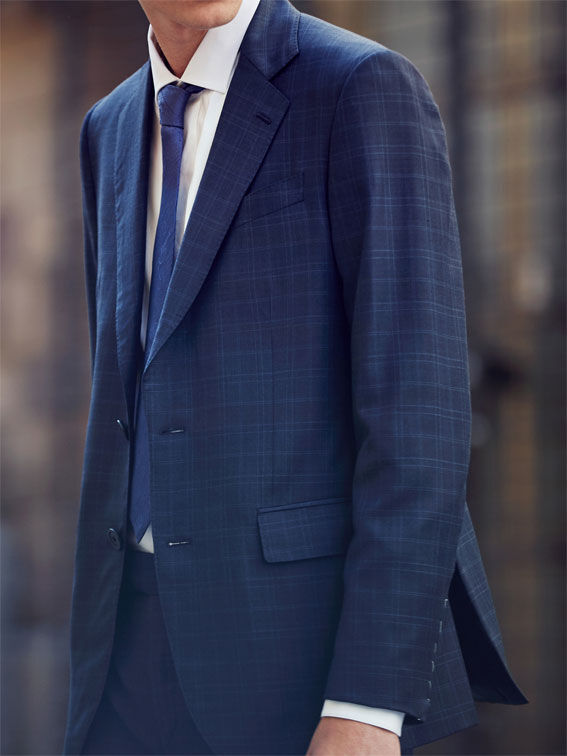 While silk is the tie fabric par excellence, wool and cashmere are seeing increasing popularity. These materials, like silk, can be found in the collection of knit neckties that Berluti has made available for several seasons.
After having been ostracised for years, the knit tie is making a comeback in today's menswear. It first appeared in the 1920s, was synonymous with elegance in the 60s and 70s, but then the knit tie virtually vanished from the male wardrobe. With its characteristic square end, the knit tie is made from knitted yarn, rather than woven thread, which gives it a low-key, relaxed look. When worn with a suit, it creates a slightly less formal aura than the crisp effect of a smooth silk tie. Too, it can add a touch of sophistication to a more casual ensemble.