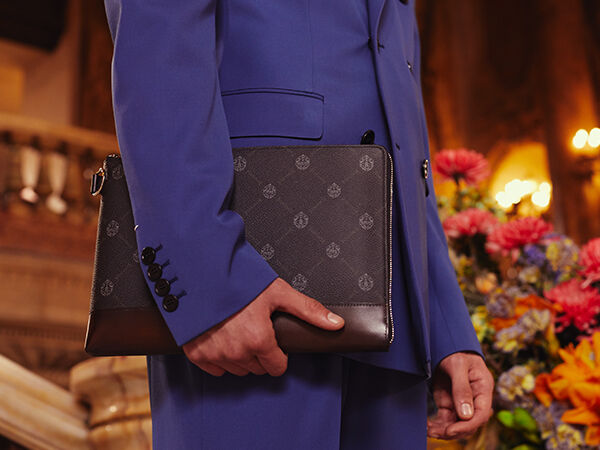 BERLUTI'S SIGNATURE
CANVAS
Berluti presents SIGNATURE, its first pattern canvas printed with a Berluti seal, created by Kris Van Assche.
Since his arrival to the Maison in 2018, Berluti's Artistic Director wished to combine a pattern canvas to the brand's hand-patinated Venezia leather. Inspired by the archives, he has conceived a motif blending Berluti's new logo - taken from the shoe tree of the very first pair of shoes made by Alessandro Berluti - and the undulating strokes of the iconic Scritto motif, a tribute to the art of calligraphy created by Olga Berluti.
"My idea was to design a printed canvas that would look as if it had always existed in the archives", says Kris Van Assche. "The more I think of the future, the more I want to anchor it in a historical context. This SIGNATURE Canvas creates a bridge between the past and the present."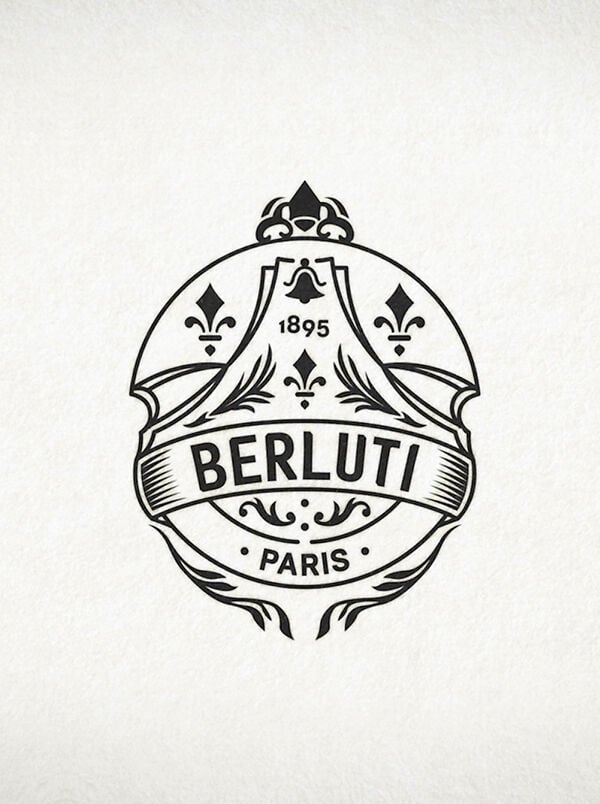 Printed over a black background in shades of slate and lead grey reminiscent of the Parisian landscape, SIGNATURE is made in a textured coated fabric that resists everyday use, and completed with Berluti's trademark finishing, including leather details topped off with bootmaker studs that bring a metallic sparkle to each piece. This new collection offers a variety of briefcases, cross-body bags, clutches, totes, backpacks and a sailor bag.
To celebrate the introduction of Berluti's first canvas, unveiled at the Winter 2020 runway show, the Nino Signature is now available exclusively on Berluti.com.