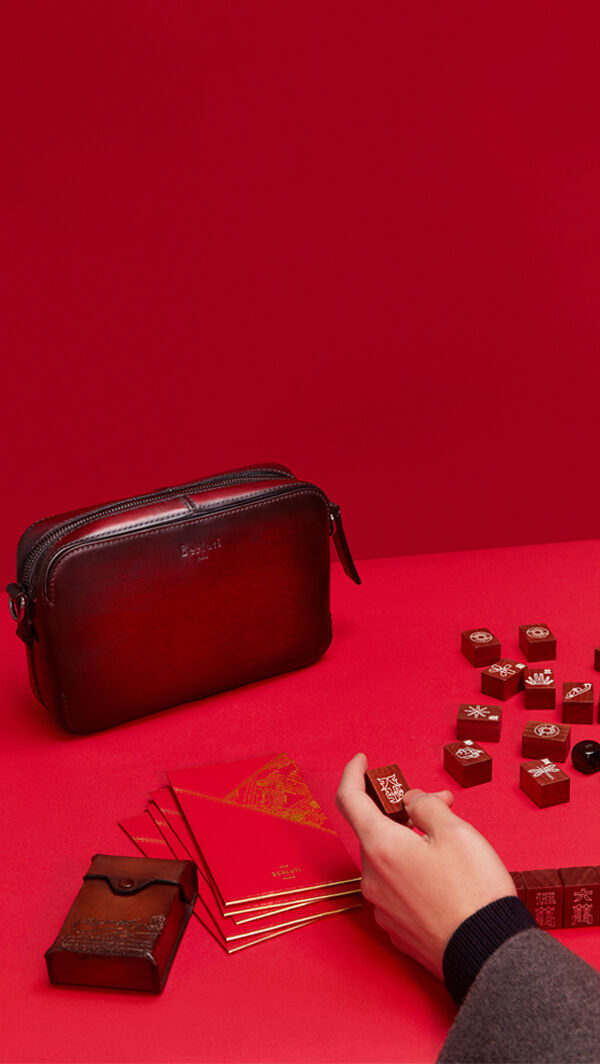 Berluti celebrates the
"Year of the Pig"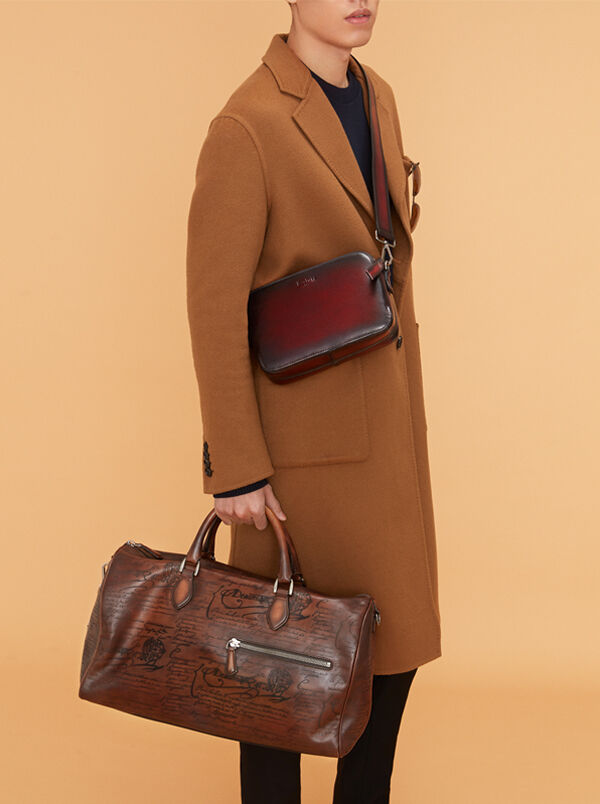 To celebrate the "Year of the Pig", Berluti presents a limited-edition leather clutch crafted from the signature Venezia leather adorned with the exquisite Scritto pattern.
Lightweight and refined, the Profil Clutch is the epitome of Berluti's sublime craftsmanship. Featured with a modern, wide shoulder strap, which can be latched to transform the bag into a shoulder or cross-body bag. The Scritto breathes life into the iconic Venezia leather, reflecting the house's discerning aesthetic.
Customers can choose to have Berluti's Patina coloring service in the choice of classic midnight blue, festive Bordeaux red or other preferred color, applied to this limited-edition bag. A perfect fusion of elegance and functionality, this masterpiece is a contemporary element to any daytime or business look for both gentlemen and ladies.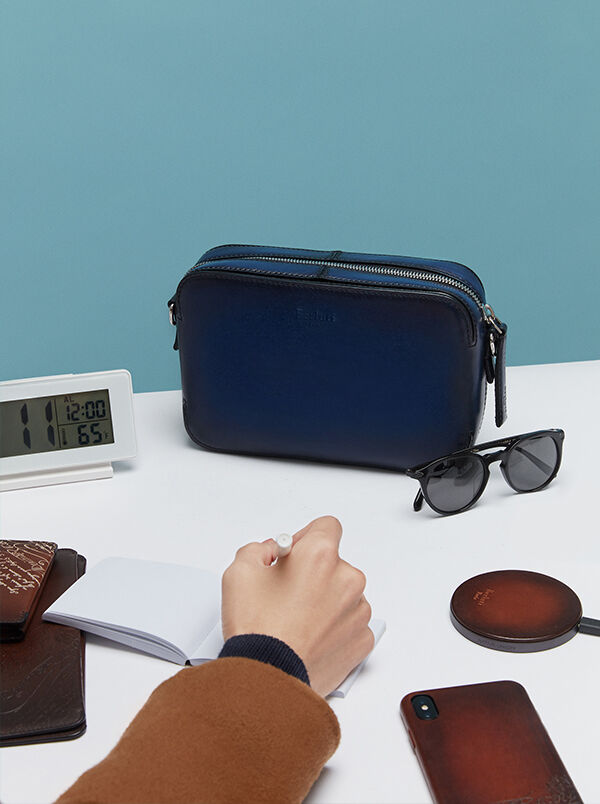 Berluti presents a limited-edition leather clutch crafted from the signature Venezia leather adorned with the exquisite Scritto pattern