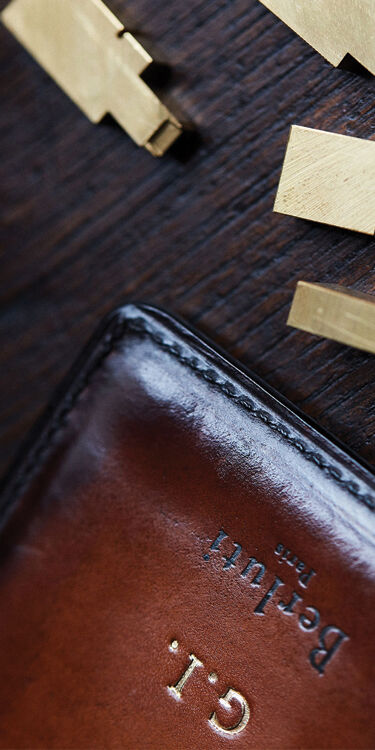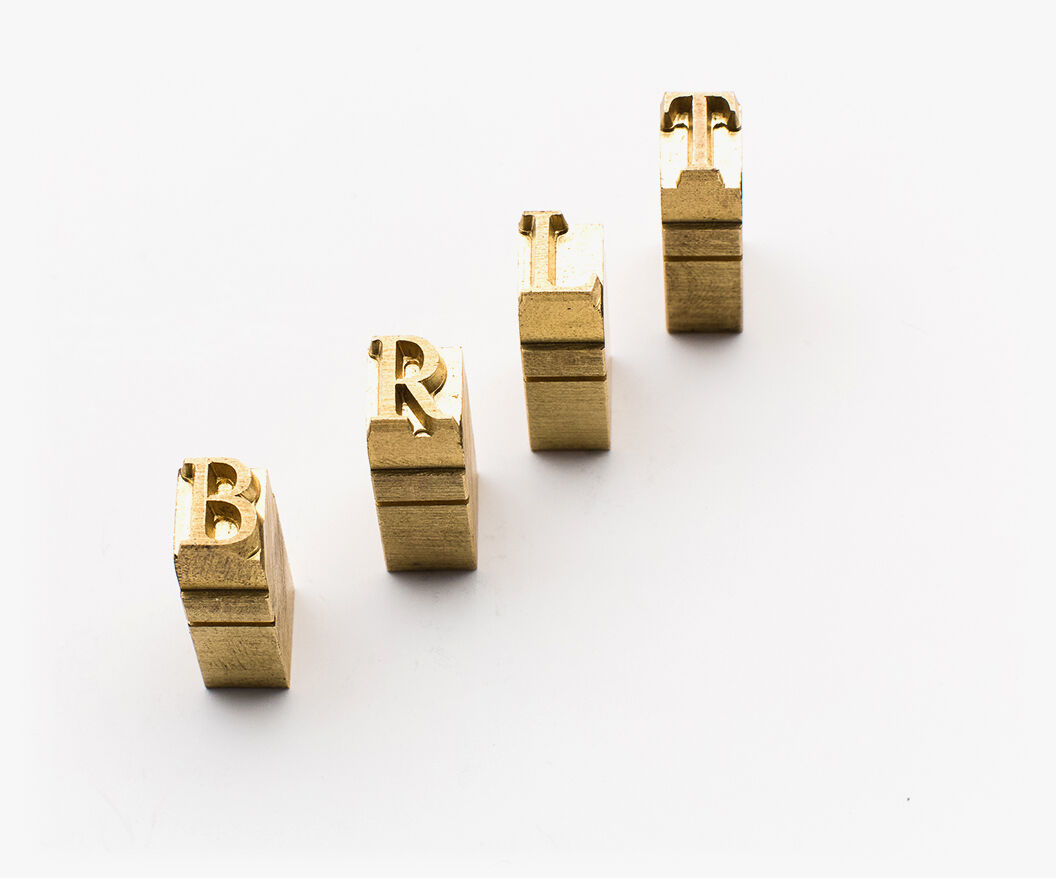 At Berluti, when we speak of customization, "Patina", "Special Order" and even "Bespoke" come to mind. But what many people don't know is that personalization most often starts with hot stamping.
Hot stamping is a way to emboss initials on all of Berluti's leather accessories. Unique gifts to give, receive, or choose for oneself: agendas, cardholders, wallets, belts, bags, luggage… The options are limitless, as are the creative possibilities. Clean, modern lettering in two sizes does honour to a palette of a dozen colours, allowing for audacious combinations in the Berluti range of patinas: a bright blue adds spark to a Nero Grigio, while red or yellow deepens a Tobacco Bis shade. Free hot stamping is offered at selected Berluti locations, or can be done in one of the house's ateliers in a matter of days.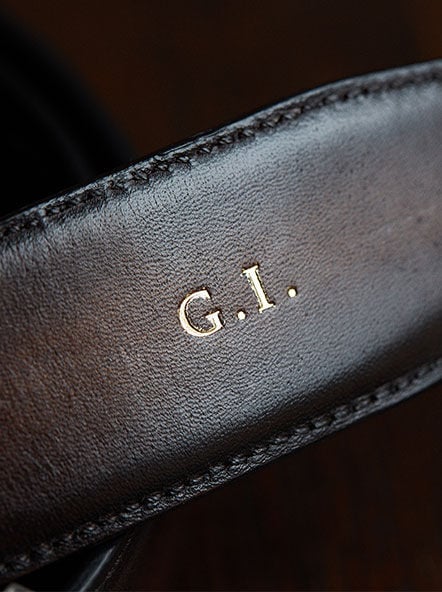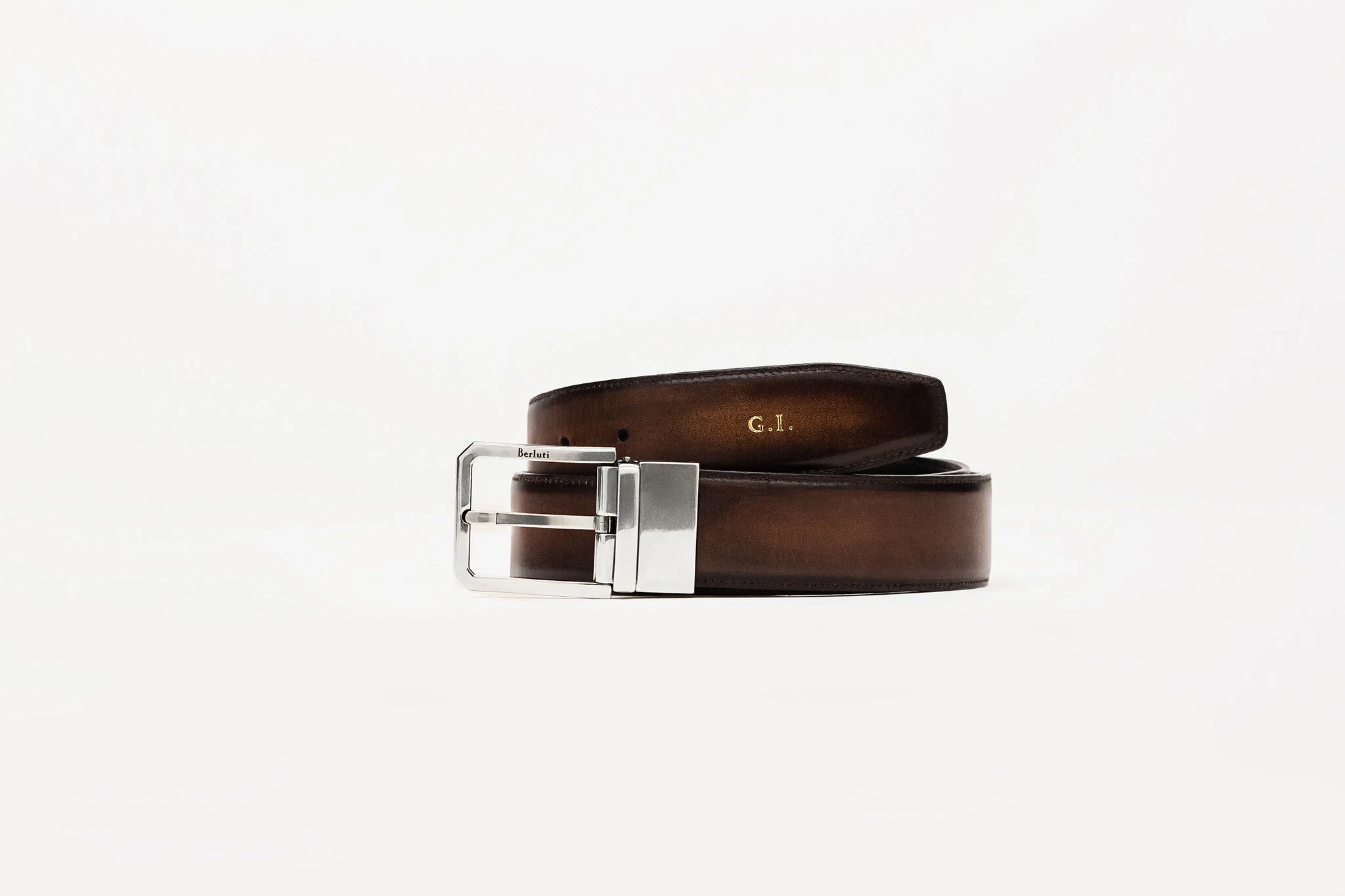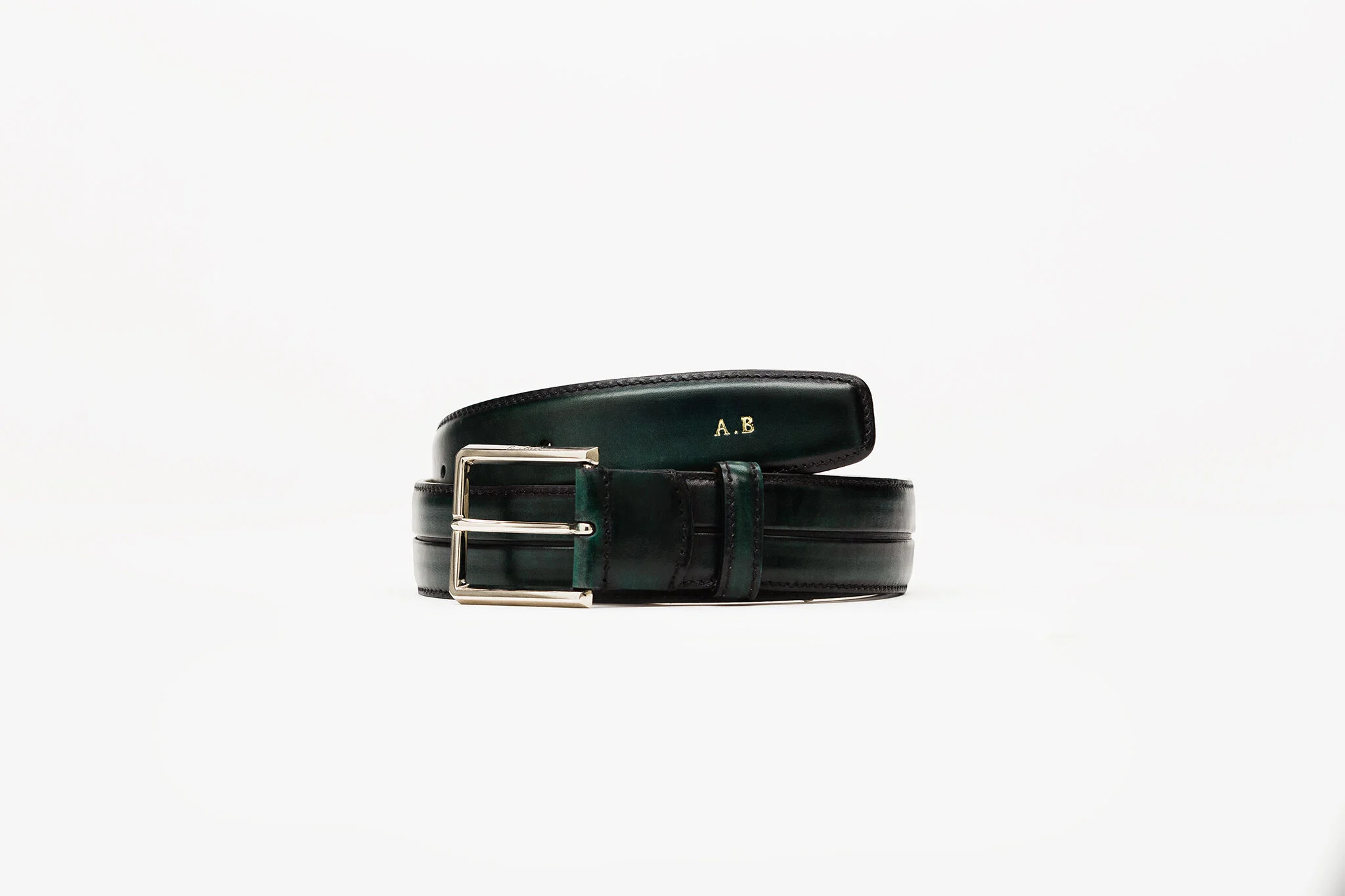 Do you want to book a hot stamp appointment ?

Book an appointment
If you have a specific date and time you want to book in order to get our special treatment
Book an appointment

Find a store near you
You can drop in whenever you want at a Berluti store near you and request our services
Find a store