Berluti's new brand campaign calls for a return to the essential – the iconic...
...In the manner of two of its legendary clients, Marcello Mastroianni and Andy Warhol.
Some days he'll create a sensation. On other days, he prefers to take things as they come. Uncompromisingly elegant at times, often delightfully informal, he might spend ages polishing his shoes, only to nudge them off with his toes come the evening, without even undoing the laces. Nonchalant by nature, elegant by vocation, or vice versa, he just gets it right.
For the Berluti man, the notion of sprezzatura isn't simply measured by the intricacy of his tie knot or how he folds his pocket square. For him, as for Castiglione who coined the term, it's a way of being – totally natural, an effortless balance of casual nonchalance and panache.
The Maison's new brand statement captures this spirit in two words: Live Iconic. It's a call to live life to the full – have fun, play, try (and maybe fail)! Be provocative, duck and dive, think, contradict yourself, be creative and enterprising… Dress up, then undress and get dressed again in a completely different way, because the mood will have shifted.
Marcello Mastroianni and Andy Warhol – two Berluti clients who personified sprezzatura and the Maison's new slogan and campaign – both lived an iconic life. One a legendary actor photographed in Rome and the other a revolutionary artist immortalised in New York, each disrupted their discipline and changed people's ideas around what's stylish. Naturally, both wore footwear by Berluti. They were drawn to the technical leathercrafting know-how and design creativity they saw at Berluti, which has always had a pioneering vision of its art.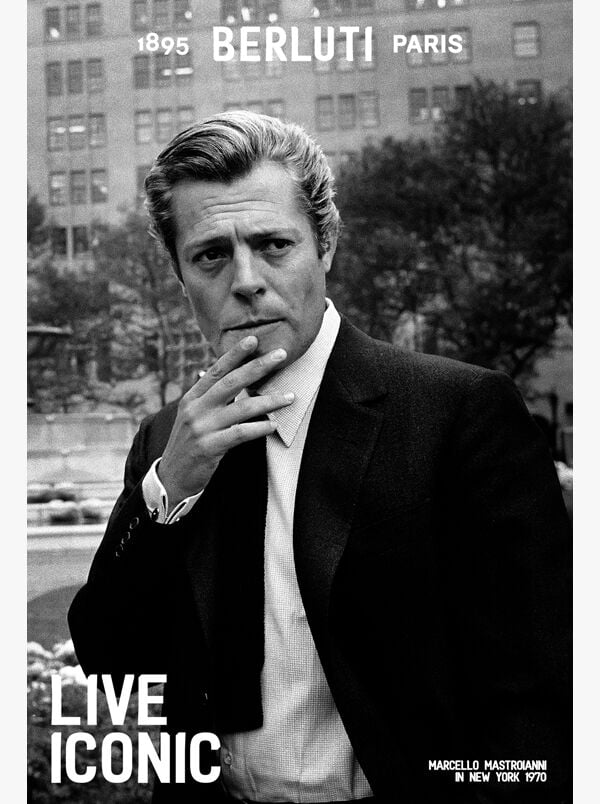 "Mastroianni and Warhol epitomise the inimitable, timeless elegance that is the very essence of our Maison," says Berluti CEO, Antoine Arnault. "Now it's time for Berluti to proudly reaffirm its identity and its DNA, which were forged through creating iconic designs for clients whose names will live on forever."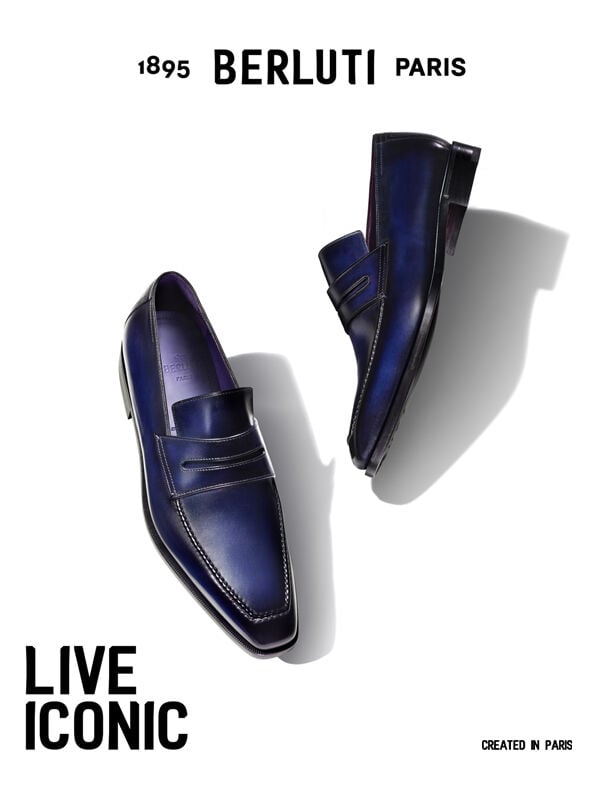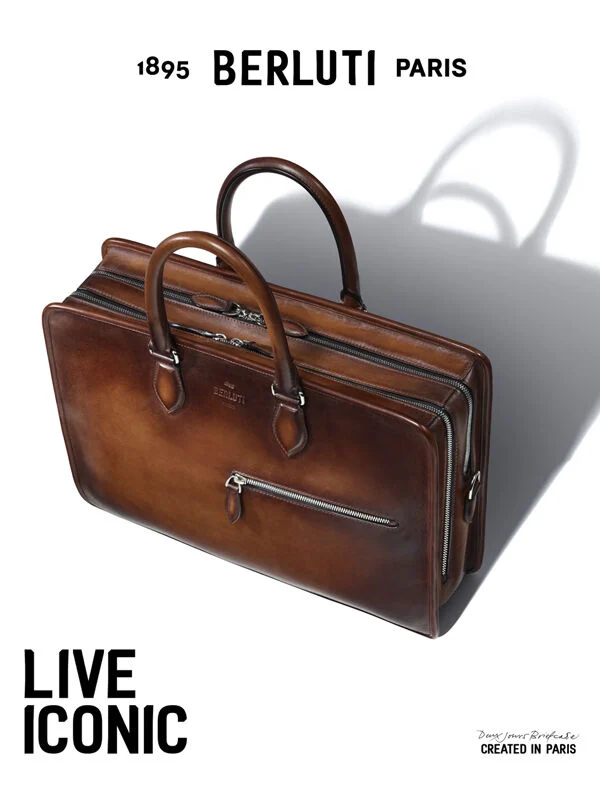 This new campaign is perfectly in tune with these two personalities, and also shines a spotlight on iconic Berluti designs. Foremost are the Alessandro, the gold standard of lace-up court shoe and designed by the Maison's founder, Alessandro Berluti; the Andy, the iconic loafer that Olga Berluti created for Andy Warhol, and Playtime, the first high-top sneaker. There are also the iconic bag designs Un Jour, Deux Jours, Jour Off and Toujours. And lastly the Formula 1005, Berluti's iconic suitcase sheathed in SIGNATURE canvas.