Days Of Wild
The lush green landscapes and glistening waters at the heart of the Florida Everglades are the perfect backdrop for Berluti's most outdoors-worthy pieces.
Set against a natural scenery of millennial trees, moss and marshes, the Berluti Spring 2019 Pre-Collection takes on a new style inspired by the timeless appeal of wilderness-inspired shades. Blurring the lines between classic sportswear, urban hiking and the great outdoors, the collection is a manifesto on versatility, a sense of spontaneous chic and all-around wearability.
Outerwear becomes a wardrobe staple through a 100% virgin wool houndstooth unlined coat, complete with luxurious hidden details including calfskin leather patch pockets and a suede undercollar. Jackets come in a multitude of styles, from a leather and suede reversible blouson to a cotton gabardine field jacket with a velvet-like texture, as well as a piece-dyed workwear-inspired denim jacket, and Berluti's trademark hooded "B-Way" blouson, this season handcrafted in lamb leather. Trousers take comfort to the next level, with elevated wool-blend jogging pants embellished with leather side-bands, and classic five-pocket denim jeans and chino trousers adopting a modern narrow fit. The look is completed with ultra-light wool jersey and cashmere sweaters. As well as zip-up hoodies with calf leather finishings, which can transform any formal look into pure casual, comfortable elegance.
Accessories are also renewed this season, and include the new "Alessio" Padova shoe, a sporty variation on the iconic "Alessandro" style featuring a thick rubber sole and Venezia leather. The sneakers range is also expanded with the "California", a lightweight, breathable summer model with a neo-retro look, and with the "Fast Track" Torino, a hybridized sneaker mixing traditional bootmaker perforation in glazed calf with neoprene details and an ultra-flexible sole. Resistant and supple "B-Way" cross-body bags in water-repellent nylon with a Scritto jacquard motif add the finishing touch.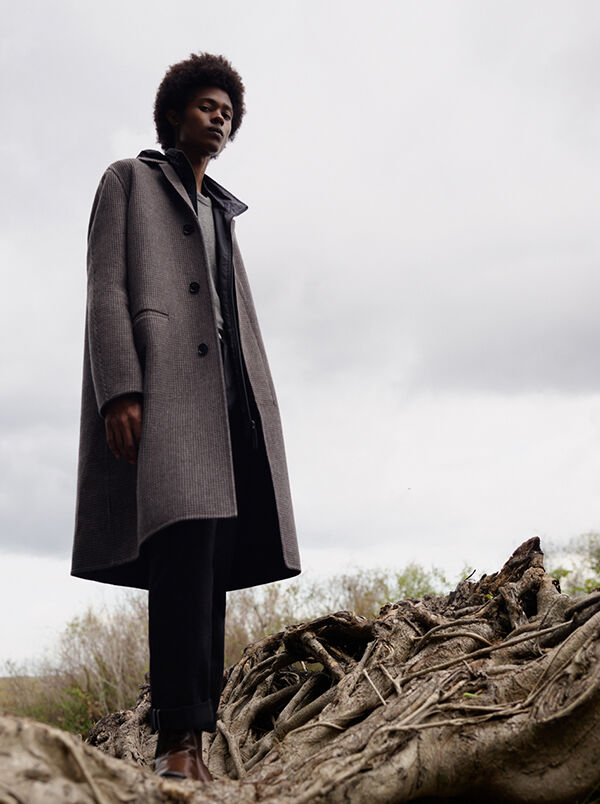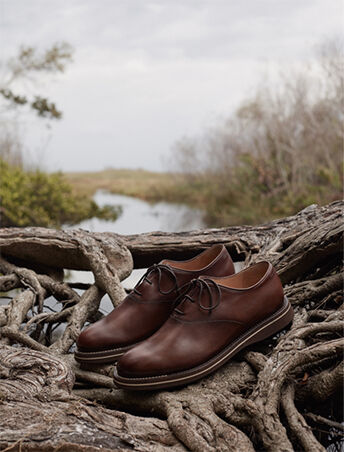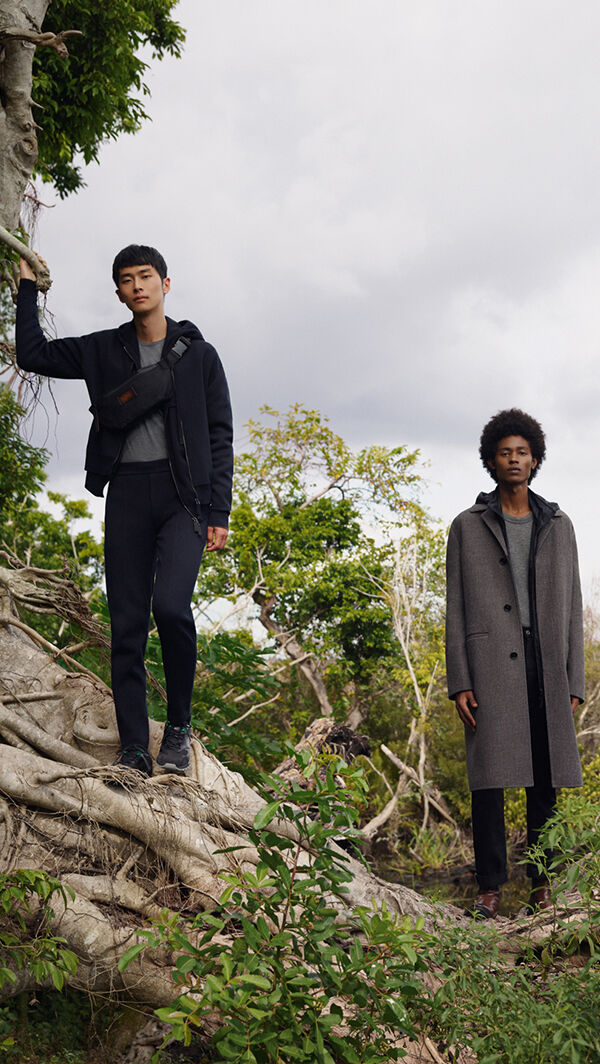 The collection is a manifesto on versatility, a sense of spontaneous chic and all-around wearability.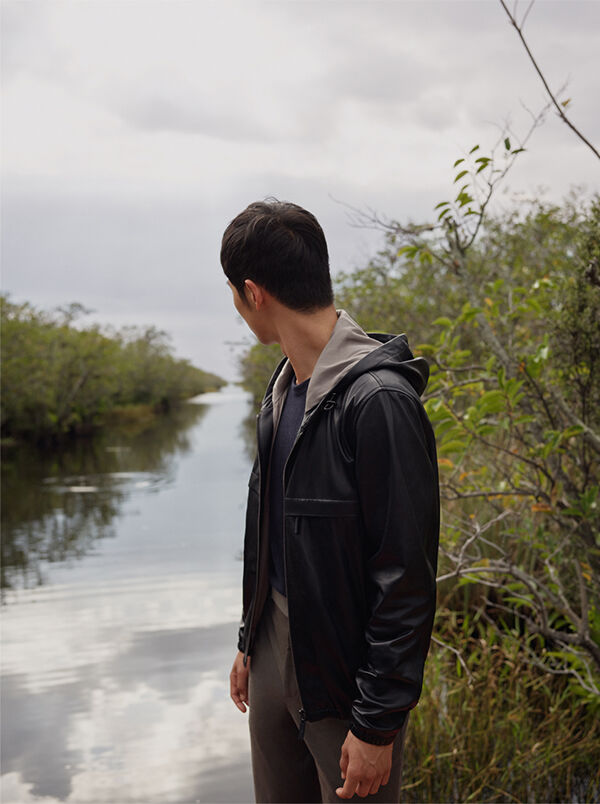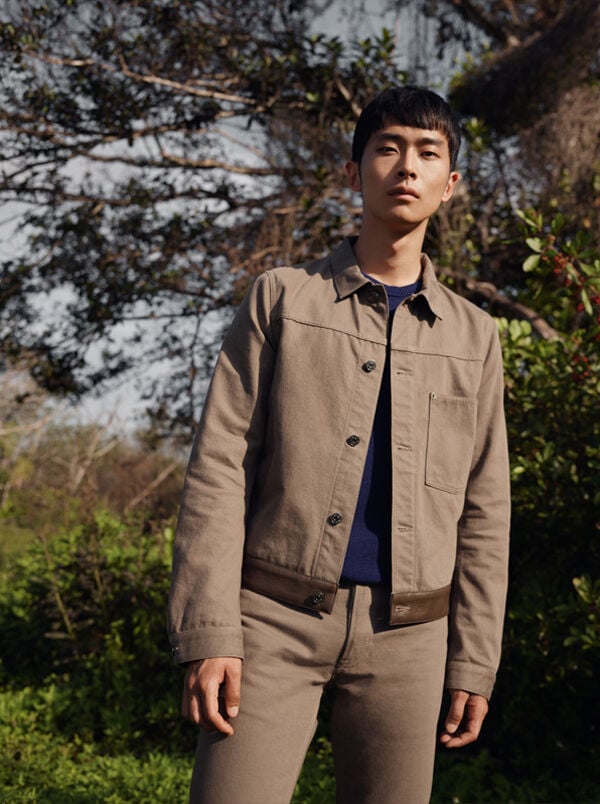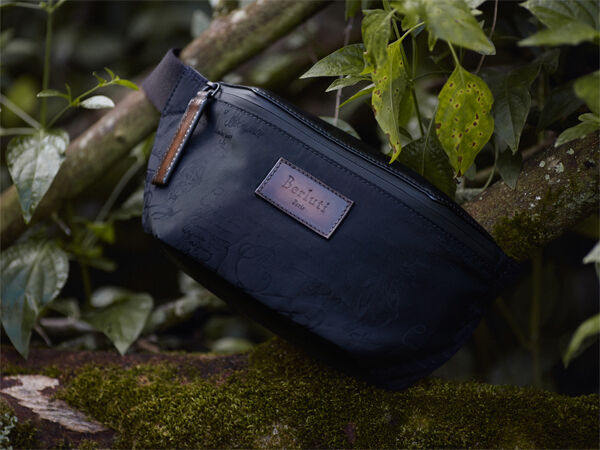 The sneakers range is also expanded with the "California", a lightweight, breathable summer model with a neo-retro look