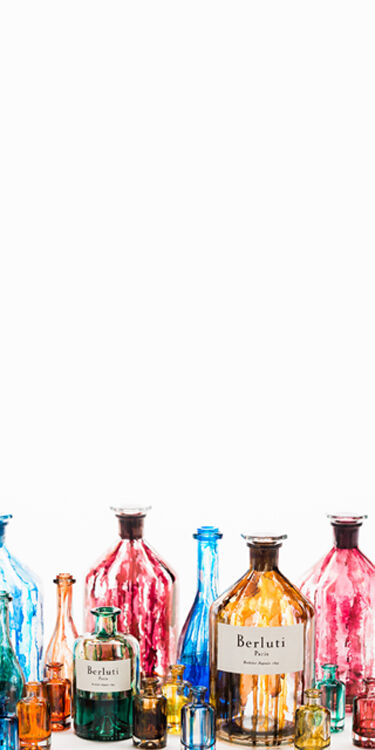 Behind The Patina
For someone who loves shoes, what better than a pair that looks like no other, a pair that's unique? The Berluti patina allows endless latitude for variety and interpretation.
Olga Berluti
Patina is the result of many techniques for colouring and bleaching leather, through the application of solvents, essential oils, pigments and dyes. In the 1980s, Olga Berluti perfected the carefully guarded secret that has been so often copied and never equalled.
She thought nothing was more beautiful than a shoe that had already been worn. A shoe burnished by time, whose colour was partly worn away: "Only those possess a soul," she said. Legend has it that understanding the influence of the moon on the depigmentation of leather allowed her to invent the colour range, contrasts and transparencies that give each Berluti shoe its signature. At the time, most men's shoes were black or brown; Olga developed an extraordinary new palette of colours. The shoes became unique, and so resembled the man who wore them.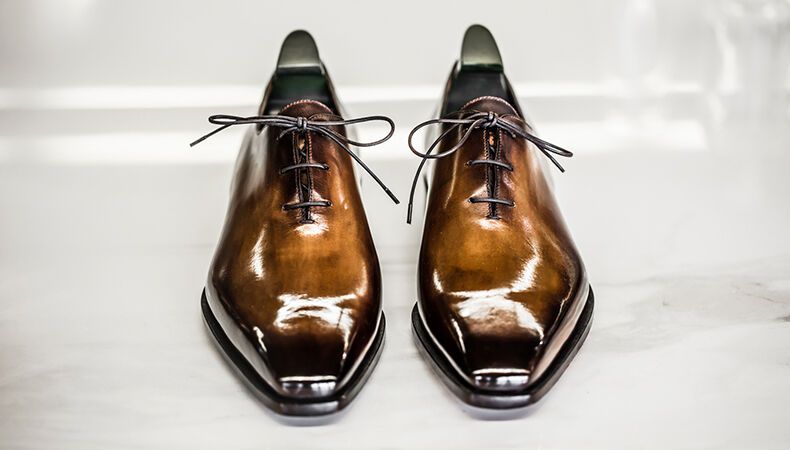 Venezia Leather
Producing patinas that gleam like Japanese lacquer required a suitable base. Olga Berluti also deserves credit for inventing Venezia leather, a leather so supple and fine that it permits all kinds of creative audacity. Its special tanning, exclusively developed by Berluti, gives a shoe a particular flexibility and adhesion. It is a full-grain, uncoated leather made from select skins of exceptional quality. The shoes are cut from the noblest sections of the leather, eliminating all defects.
Artisans' Secrets
Just as an artist does for a painting, the leather colourist juggles pigments and plays with dyes and essential oils. To apply his products, he uses an array of tools: brushes of every size, sponges, cloth rags…. You can observe colourists at work in the patina bar at
Berluti boutiques
. In the hands of master colourists, the shoes are first stripped — that is, lightened —and then patiently massaged for an entire day with essential oils laden with natural pigments and different types of wax…. And then comes the time for colouring.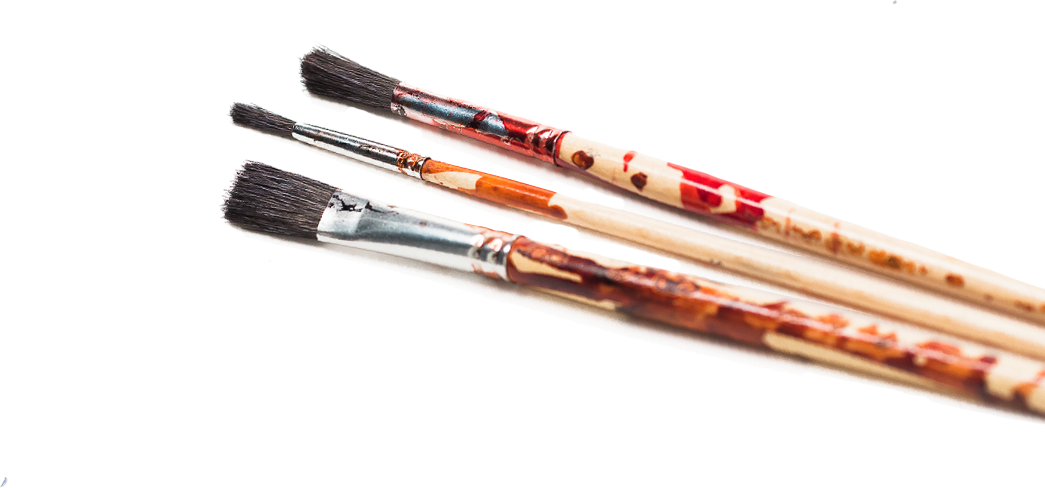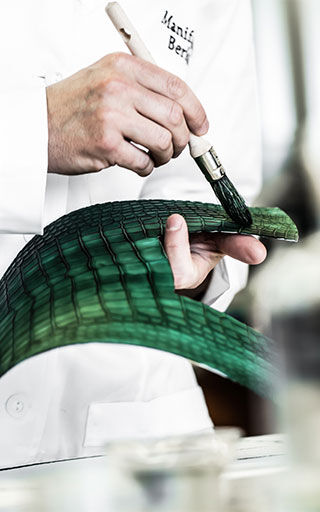 in the workshop
The colourist plays with his dyes and pigments like an artist with his palette: he mixes a drop of orange or pink with a red pigment, applies a transparent coating to the tip of the shoe and accentuates the seams using a cotton swab. The patina can then be "tortured" (enriched with colour gradations), "flamed" (with light streaks) or "cloudy" (with smoke-like effects). All these techniques can of course be applied to the entire shoe, or only to specific areas — on the instep, the vamp, the tip. That's why no two pairs are exactly the same: each one becomes a work of art.
Shades of patina
A palette of different shades permits individual choice. Among this range of precious gradations, certain tints are emblematic of the House. And what evocative names! There is Autumn Leaf, Caviar, Saint-Emilion Red, Nero Grigio and the famous Tobacco Bis brown, an homage to the warm amber of the first "Alessandro" models from 1895. For ultimate audacity, a recently perfected "Golden Patina", delicately applied before the colour, makes it possible to give a red or dark brown a beautiful "antiqued gold" transparency, as if patinated by time.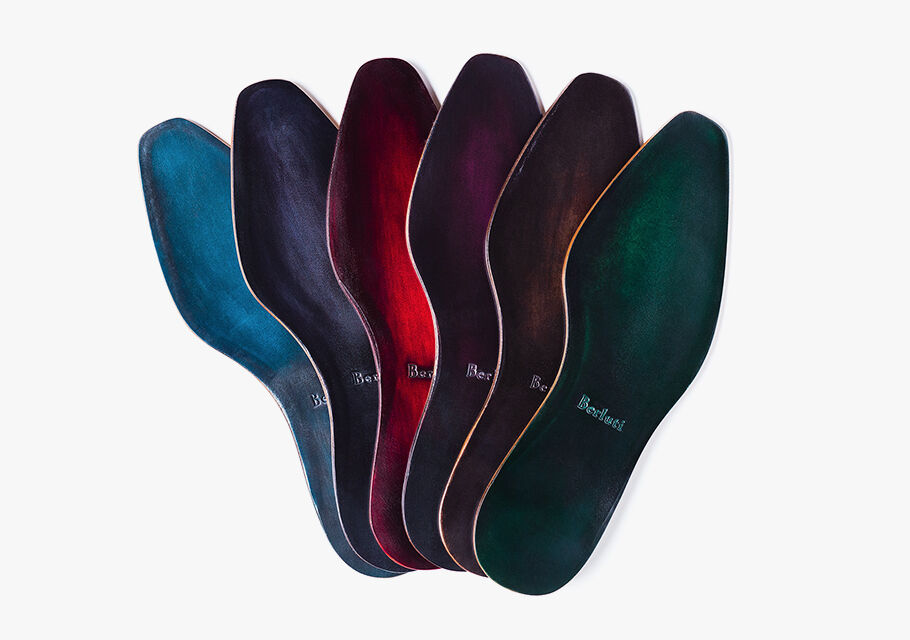 What the patina says about you
What could be more elegant than to unveil a personality, to reveal the soul of an artist, in creating a shoe that resembles you? To cite just a few: the couturier Yves Saint Laurent, for example, wore a very dark "blue-brown" that Olga Berluti invented for him. The psychoanalyst Jacques Lacan, who favoured colourful jackets in brick red, purple or eggplant, dared to match his shoes to his outfit.
Many loyal fans think of their shoes as they would an art collection: they order "the colour of a wood fire" or "Shanghai night" styles, or commission custom-made bell jars to patinate their shoes in their gardens by moonlight without exposing them to moisture. If walls could talk, the ones at Berluti would murmur poetic and passionate stories. Inventing your own is entirely up to you!
Caring for the patina
The patina is a delicate art that demands precision and subtlety. That's why we recommend that clients who own shoes in our signature Venezia leather not forget one of the House's oldest care rituals: the first patina. Once the shoes have been worn about fifteen times, and before the application of shoe care cream of any kind, the first patina makes it possible to stabilize the shoe's colour and refine it with respect to the creases created by walking, from the wearer's first impressions on the leather. That way your patina and your shoes will be unique.
By way of a reminder, it is our pleasure to offer this care ritual in all the Berluti boutiques upon presentation of the "First Patina" card offered when you purchase your shoes. Afterward, we recommend that you return your shoes to our workshops twice yearly for general upkeep. Don't miss this opportunity; your shoes will thank you for it. For more information, kindly consult our care and maintenance guidelines and Olga Berluti's polishing tutorial.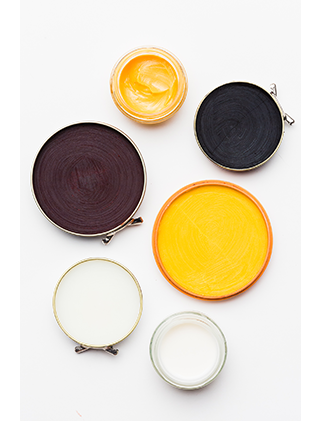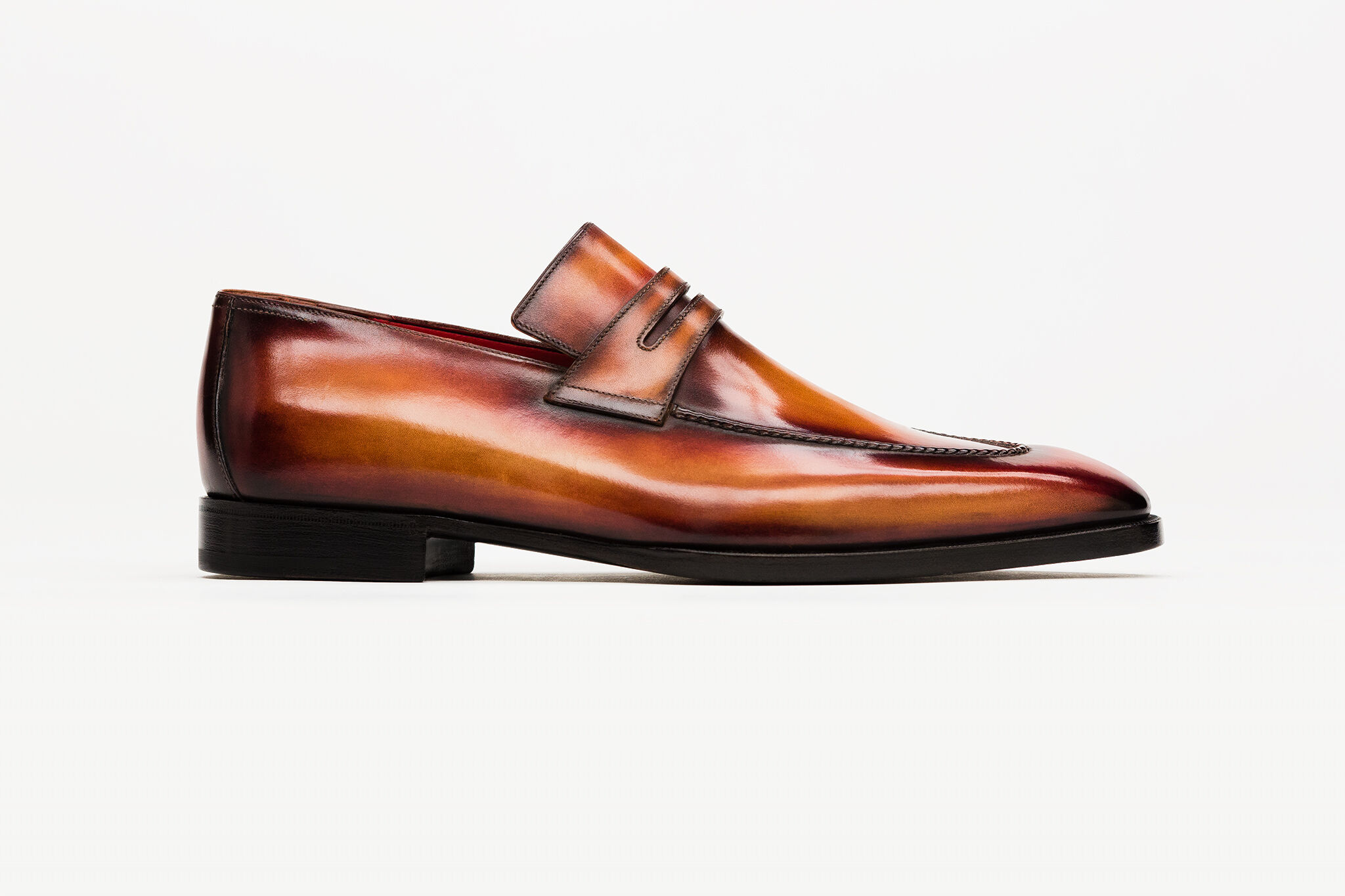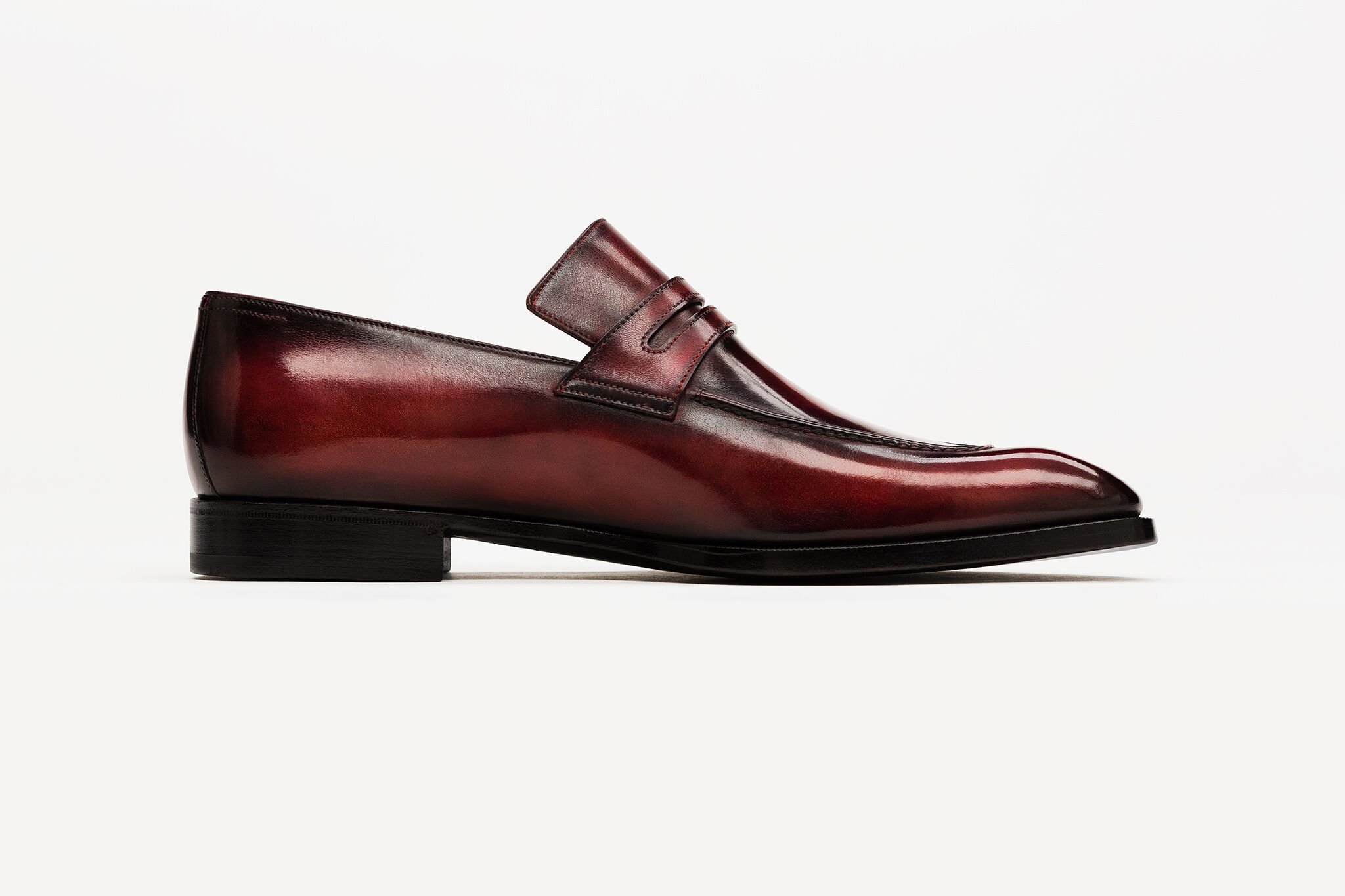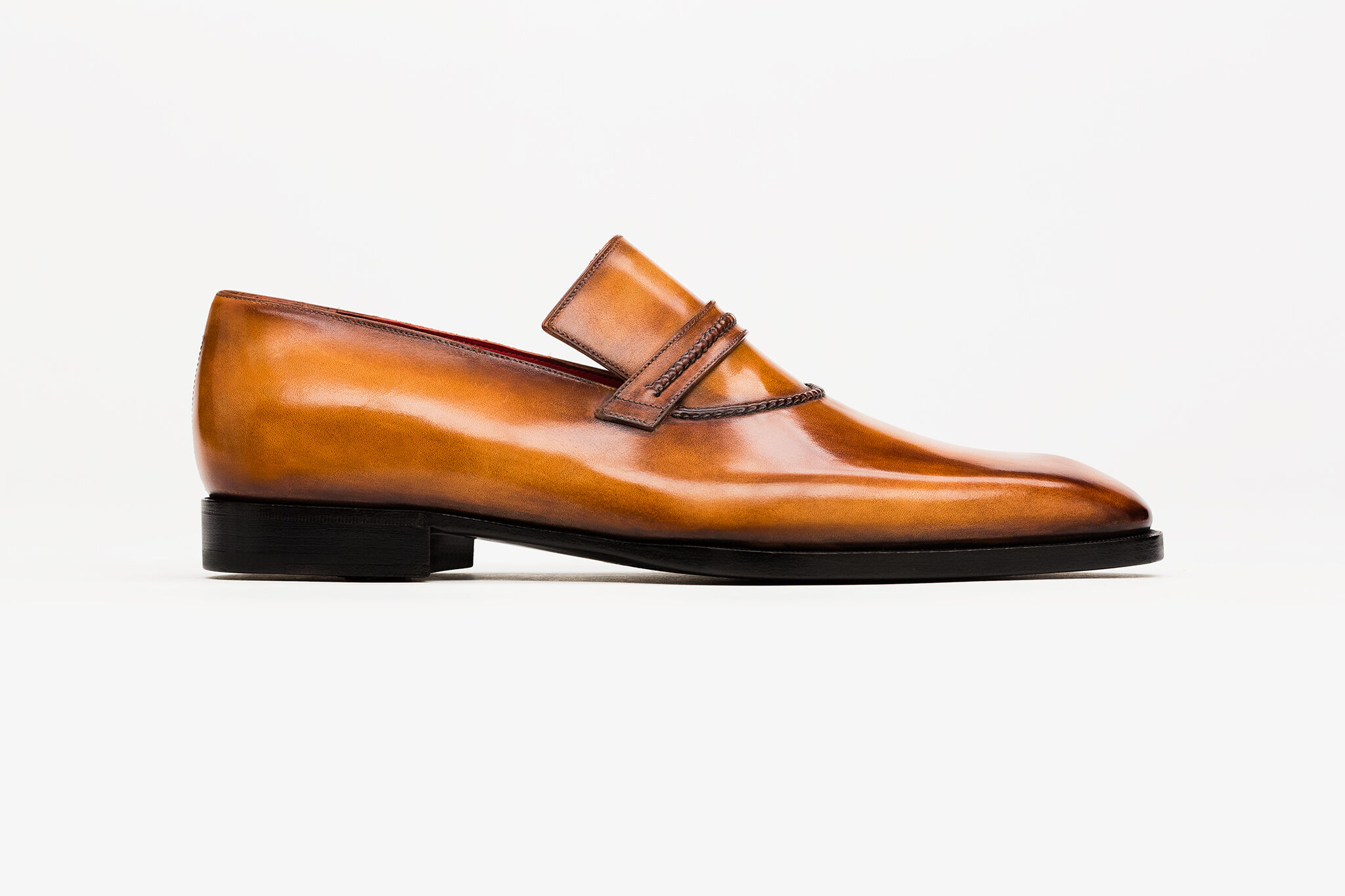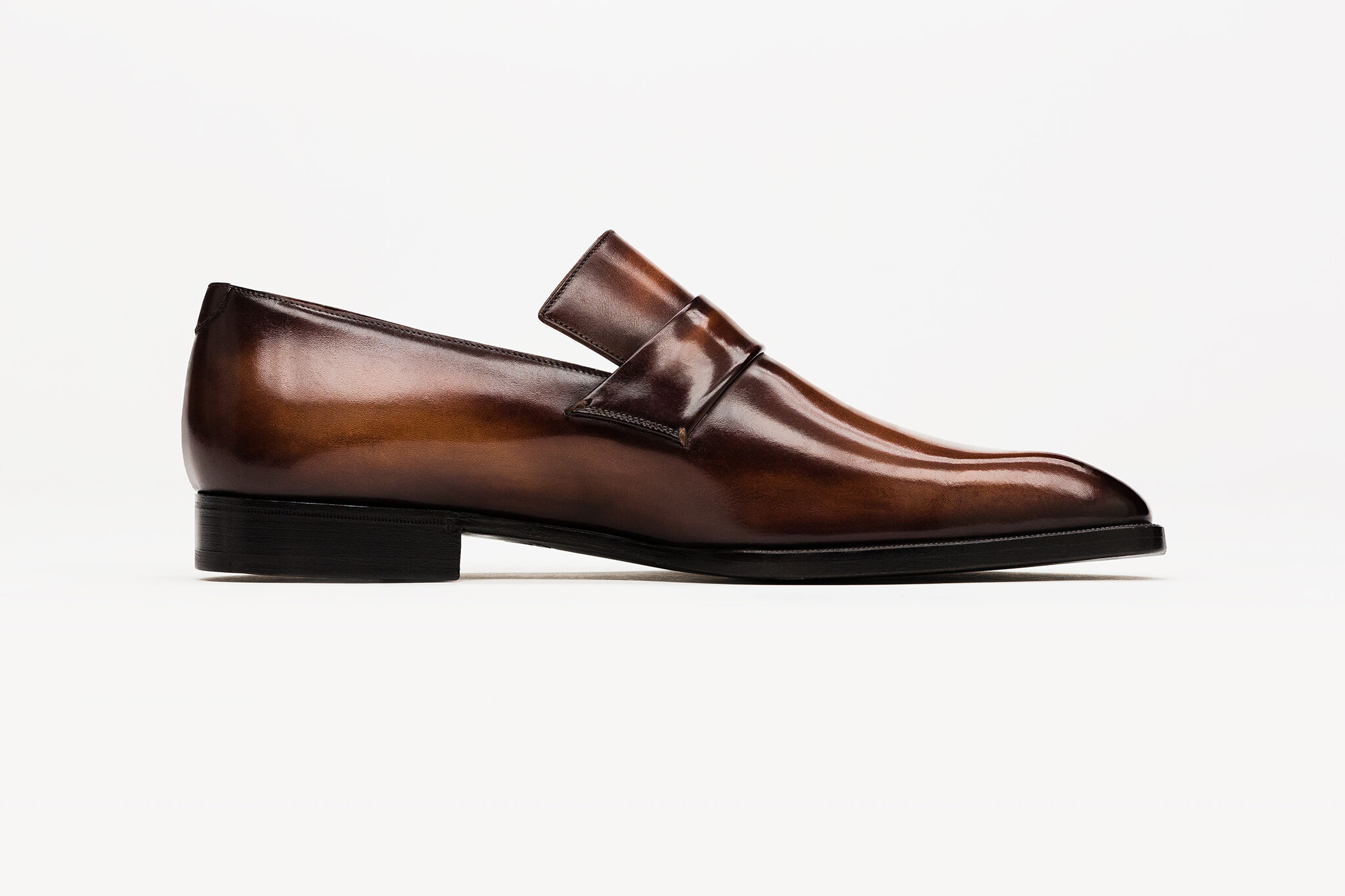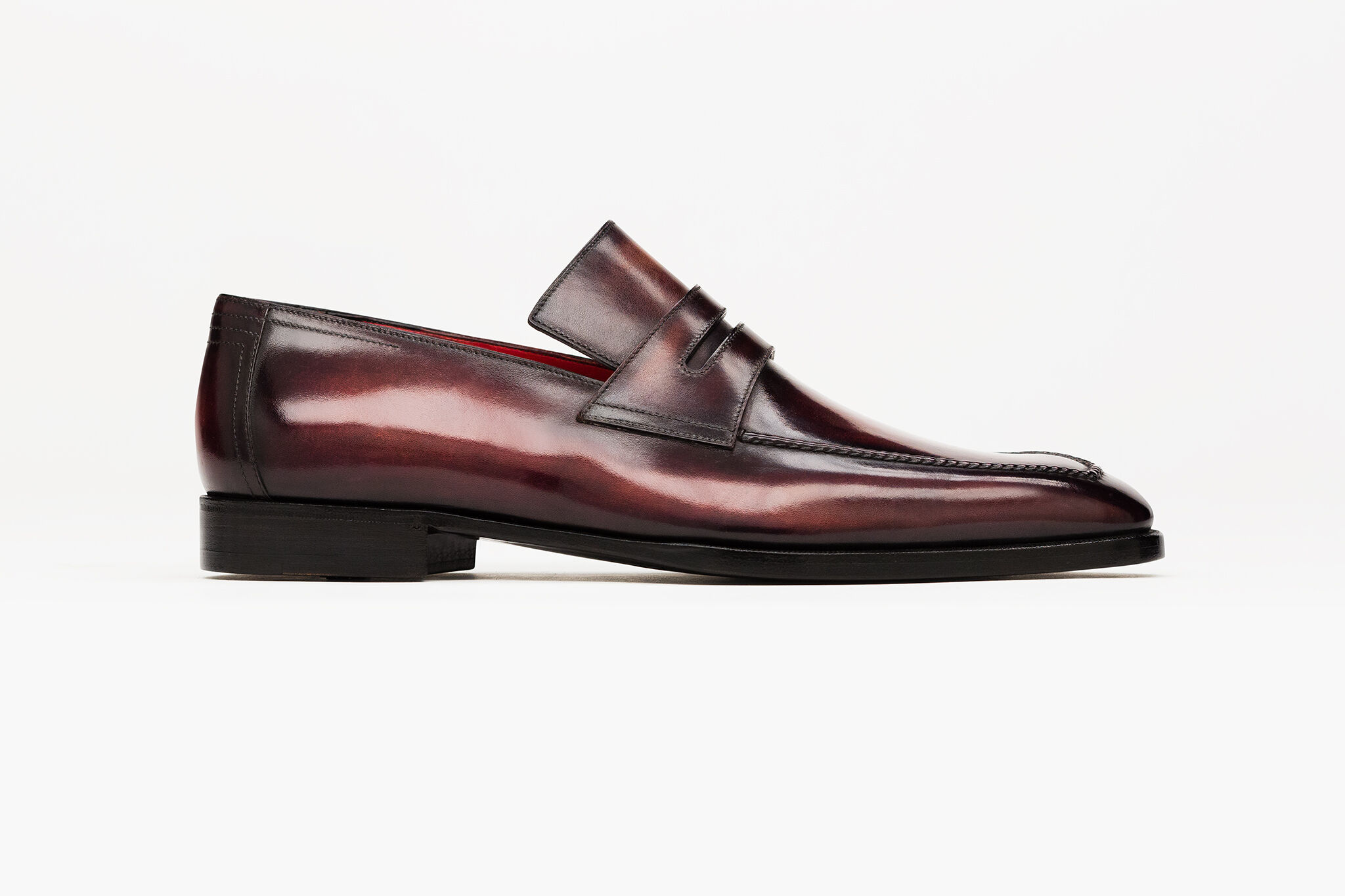 Do you want to book a patina appointment?

Book an appointment
If you have a specific date and time you want to book in order to get our special treatment
Book an appointment

Find a store near you
You can drop in whenever you want at a Berluti store near you and request our services
Find a store