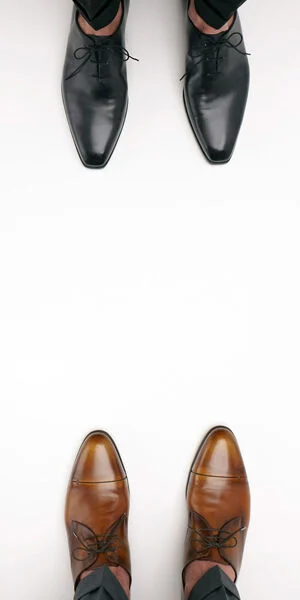 How to tell
a Derby from
an Oxford

In the contest between the two great classics in men's dress shoes, it's a tie – because it is all about how they are laced up.More precisely, it is about the eyelet tabs or facings, the parts of the shoe that hold the eyelets through which the laces are drawn.
On a Derby, the two eyelet tabs are really "flaps" that are only partially attached to the shoe. They have freedom of movement and can be spread apart completely, making it easier to slip the foot into the shoe. This is called "open lacing". This also makes it possible to adjust the gap between these two eyelet tabs to fit the morphology of the foot when tying your shoes, for optimal comfort. Derbys look just as appropriate with a suit as they do with jeans or chinos.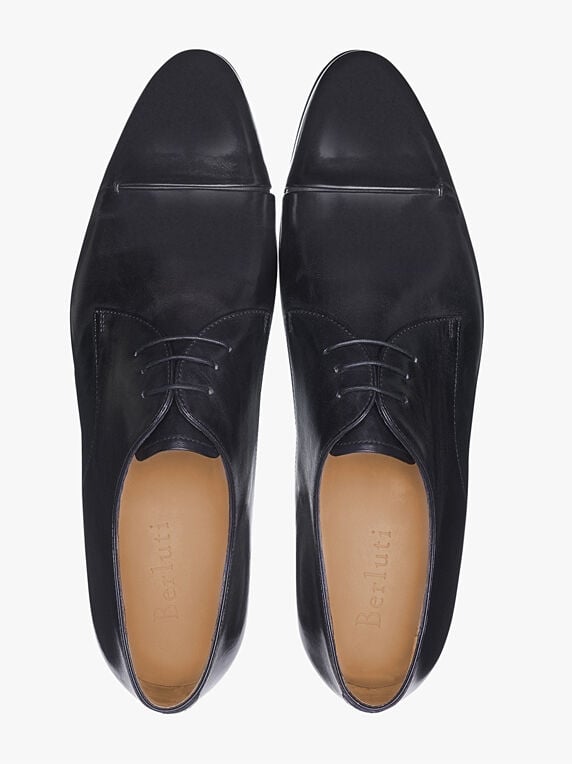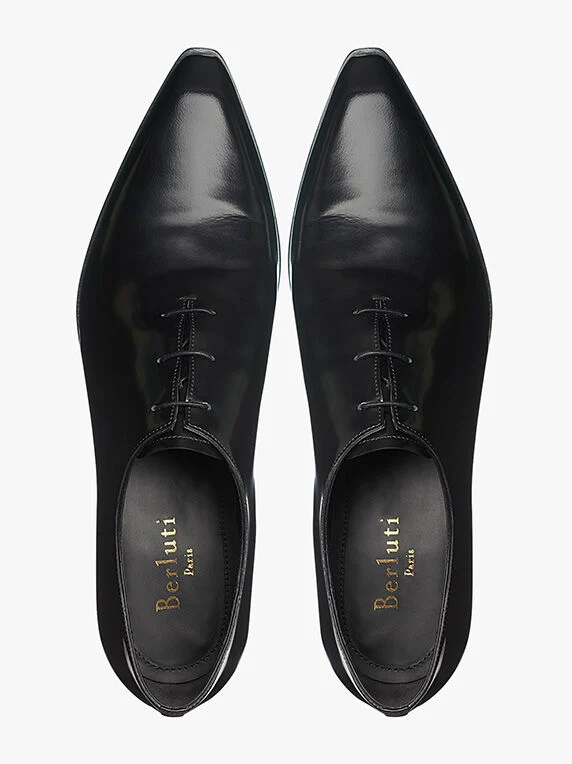 In contrast, the Oxford does not have these "independent" tabs for the eyelets. It, too, is a low shoe, but with facings that are fully incorporated into the upper. These facings open only very slightly, forming a V to let the foot enter the shoe. Once laced, the two edges of the eyelet tabs come together: this is known as "closed" lacing and is particularly suitable for slender feet. This type of lacing gives the shoe a dressier appearance, which is why Oxfords are generally worn with a suit or straight pants, as they visually extend the length of the leg. It is the ultimate classic shoe.
The Derby or the Oxford – gentlemen, it's all about the lace!