Berluti presents its Winter 2021 collection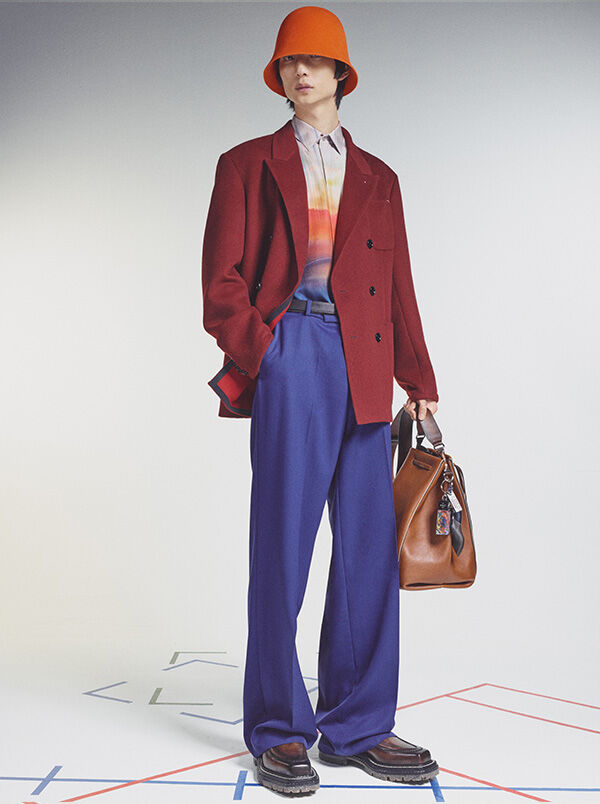 In times of limitation, human connection reinvents itself. In moments like these, we are Living Apart Together. On 8 April 2021, Berluti presents its Winter 2021 collection in a performance art installation staged digitally in Paris and in Shanghai with attendance. Driven to defy the constraints of our time, Artistic Director Kris Van Assche collaborates with video director Antoine Asseraf and creative consultant Yoann Lemoine (aka Woodkid) on a virtual show experience devoted to the figurative act of crossing borders.
The scenography employs the floor signage of social distancing – graphics now familiar to us all – as an illustration of the limitations of our moment in time. Through choreography, it expresses a sense of freedom found within the boundaries of constraint, mindful rather than physical. The collection adapts the works of the painter Lev Khesin, whose colour and texture forms also inform techniques and fabrications. The Berlin-based Russian contemporary artist expresses himself in abstract, tactile patterns created through multiple layers and colours of silicone paint. His practice echoes that of Berluti's artisanal patina methods, drawing a natural connection between both the visual and practical domains of Lev Khesin and Kris Van Assche.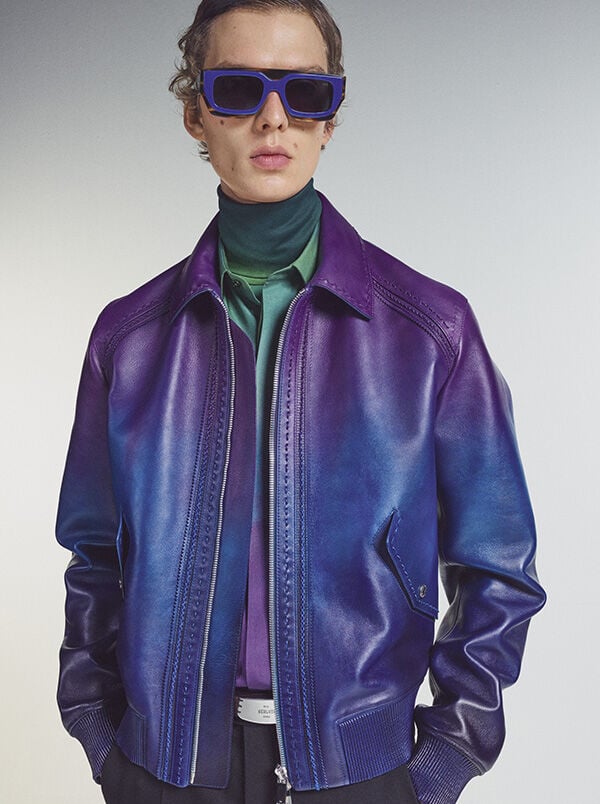 The symbiosis between the digital presentation format and the highly tactile nature of Lev Khesin's artistic expression creates a dialogue between the palpable and the virtual: a search for the idea of human and material connection in the digital sphere. The need for a tangible and tactile reality is reflected in motifs, colours and textures informed by the work of Lev Khesin. Interpreted in garments and accessories, they create the foundation for a collection embodied by fluidity, adaptability, and the human hand. Subtly unstructured lines cut a soft and relaxed tailoring silhouette. It's a feeling of comfort expressed in neo-suiting fusing traditional formal dress codes with those of the workwear and sportswear wardrobes, often carried out in double-face cashmere.