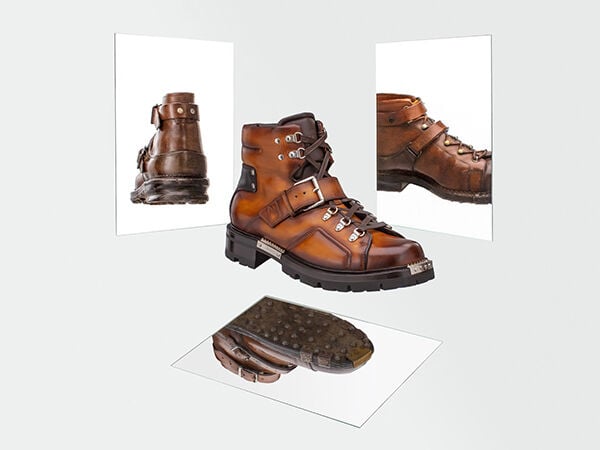 This season, Berluti returns to its roots with a new version of Brunico.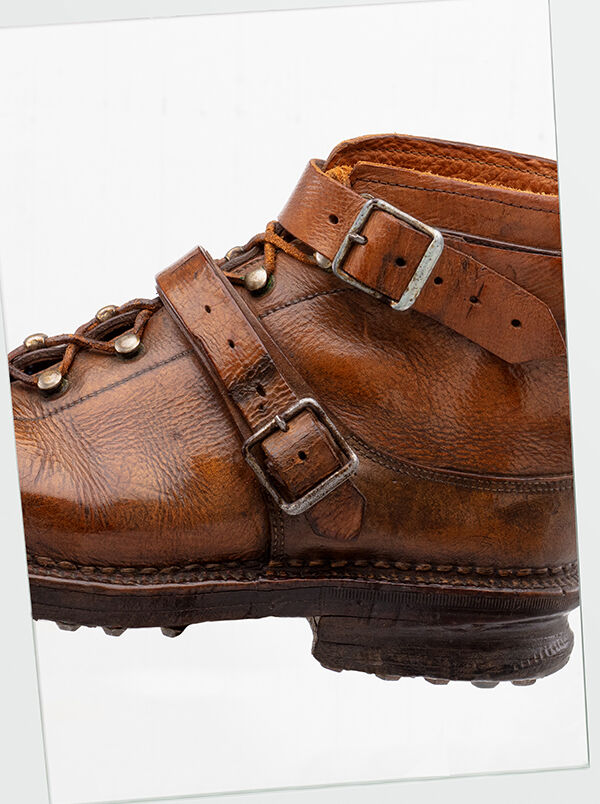 Inspired by a pair of bespoke ski boots designed for Swedish film star Greta Garbo in the 1930's, the first Brunico was born in 2011, a modern interpretation of the original's timeless chic that would eventually become one of the staples of Berluti's Winter collections. This season's addition to the Brunico line is particularly faithful to the original design, while keeping a contemporary fashion feel and a flair for today's outdoor trend.
The bespoke spirit of the original 1930's boots is celebrated through its Venezia Craft leather. A classic calfskin Venezia leather drummed in order to become more supple, it is then hand boarded using a cork and wooden tool - a rare technique nowadays -, resulting in a stronger leather that gives a special depth to the patinas. Its sole features a Blake construction, in which the outer sole is directly stitched with a single seam into the insole for a more flexible, lighter weight result.