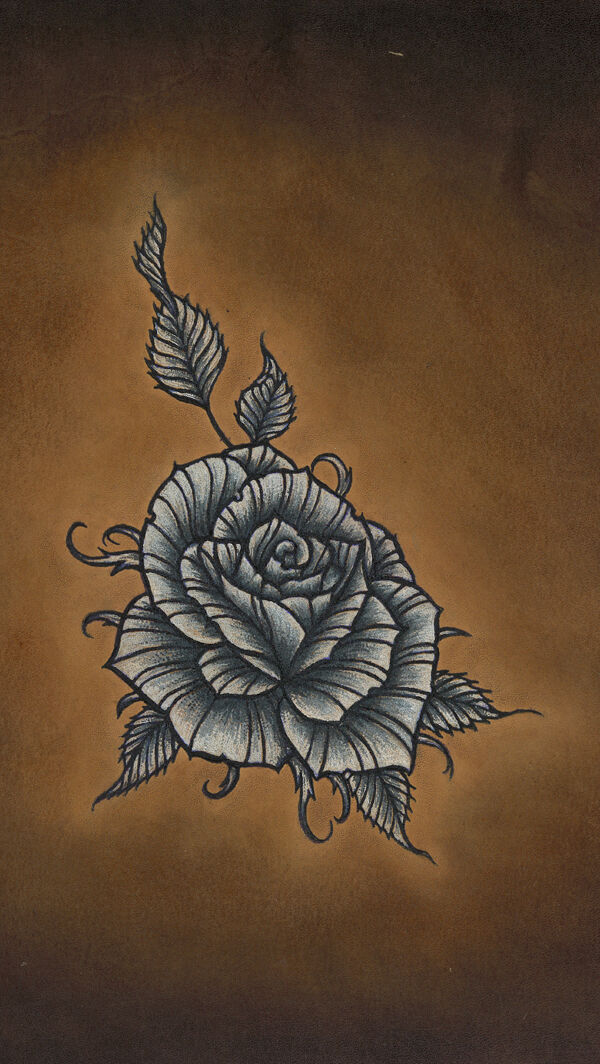 MAKE A STYLE STATEMENT
The tattoo arts, the ultimate language of the skin, are another signature stylistic expression of Maison Berluti.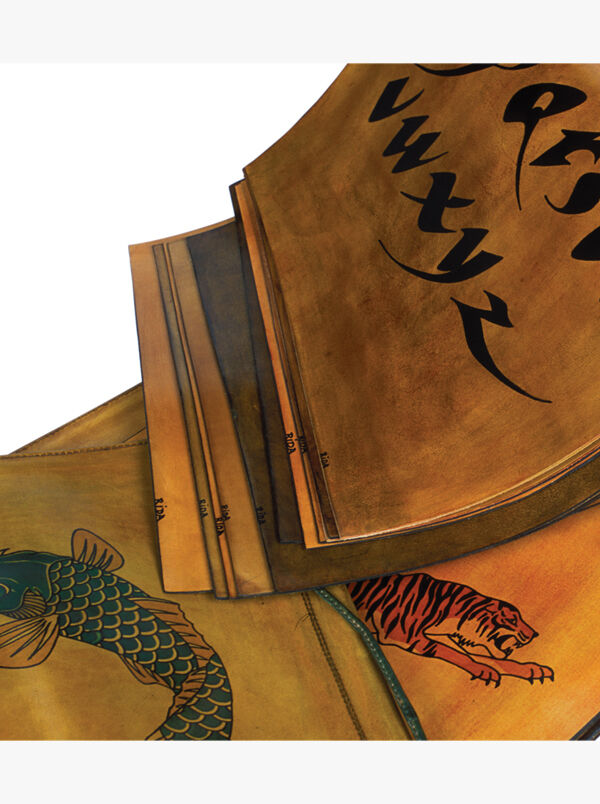 In 2003, after years of research, Olga Berluti perfected a technique for tattooing leather. It is an exacting artisanal process. The tattoo is etched, point by point, by a specialised tattoo artist using a needle and pigments, inking the pattern into the Maison's emblematic Venezia leather. Through tattoos, Olga gives her clients yet another way to express their personality: "True tattooing is not merely an attention-getting, nostalgic or decorative skin design: it involves spectacle and mystery."
In 2016, in an effort to update the Maison's range of tattoos and present clients with ever-more-creative and exclusive ideas, Berluti began a collaboration with Brooklyn-based tattoo artist Scott Campbell, whose inkwork is considered art by discerning design afficionados. The artist produced a series of exclusive tattoos for Berluti, daring new options that have been added to the designs already available: a reinterpreted bestiary, rock 'n' roll and vintage inspirations, the zodiac and Chinese astrological signs. Customising shoes, bags or belts becomes ever bolder when contemporary art finds expression on leather goods and footwear. As Scott Campbell says, "Berluti celebrates the art of skin, as I do, but in a different way." It is a tattoo that lasts forever, but that can be removed when you come home at night.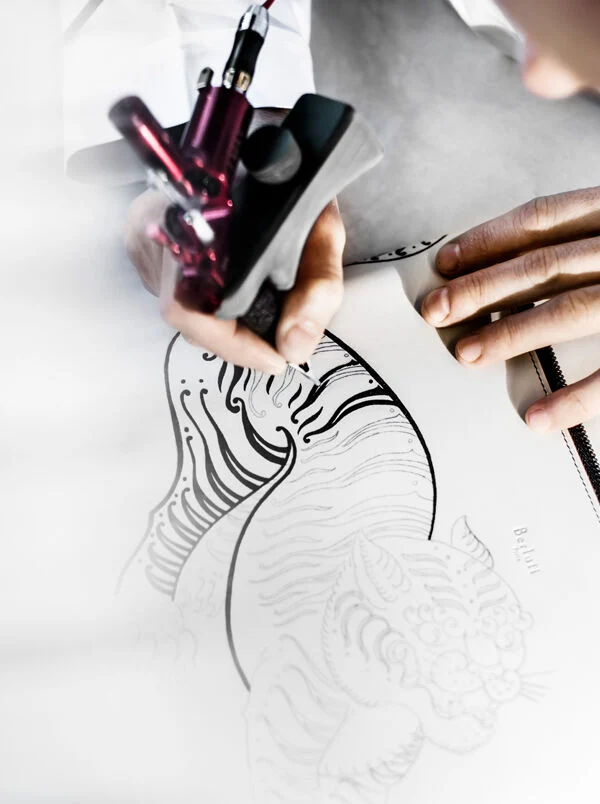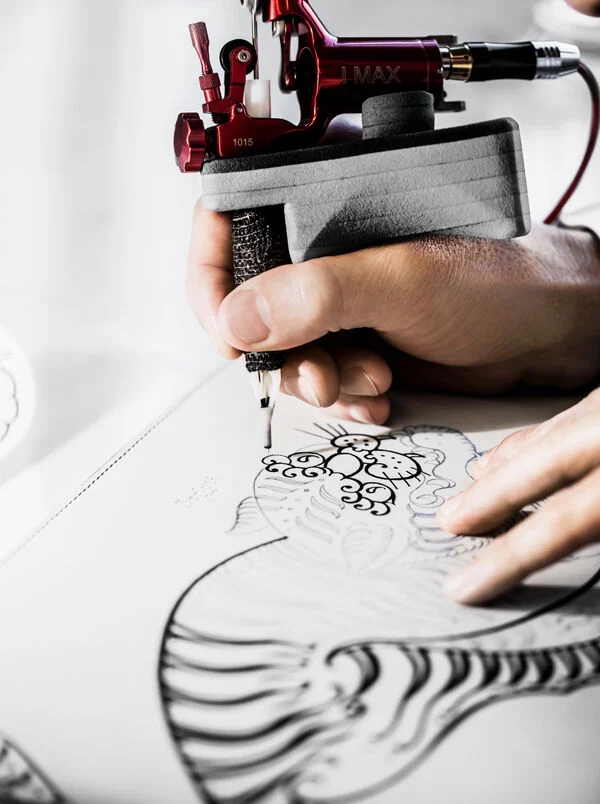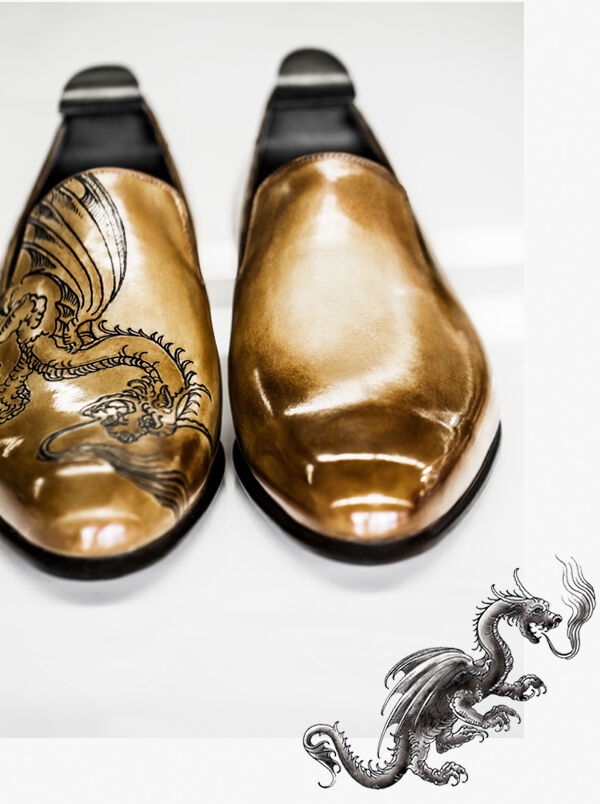 In addition to the tattoos in the Maison's catalogue, clients can also have their own design recreated in tattoo form, a superb chance to display their artistic affinities! One fervent collector of timepieces and footwear had a watch movement reproduced on his shoes; an animal photographer opted for a few of his favourite animal pictures. Of course, the client then decides where the design will be displayed and how it will be patinated: a clear patina to showcase the artwork, darker for greater discretion. A tattoo can also be etched onto the sole of a bespoke shoe for a signature of unparalleled style. Berluti tattoos are available by Special Order on select Venezia calfskin shoes, bags, belts and wallets at all Berluti stores. Price upon request, depending on the article to be tattooed and the design's complexity.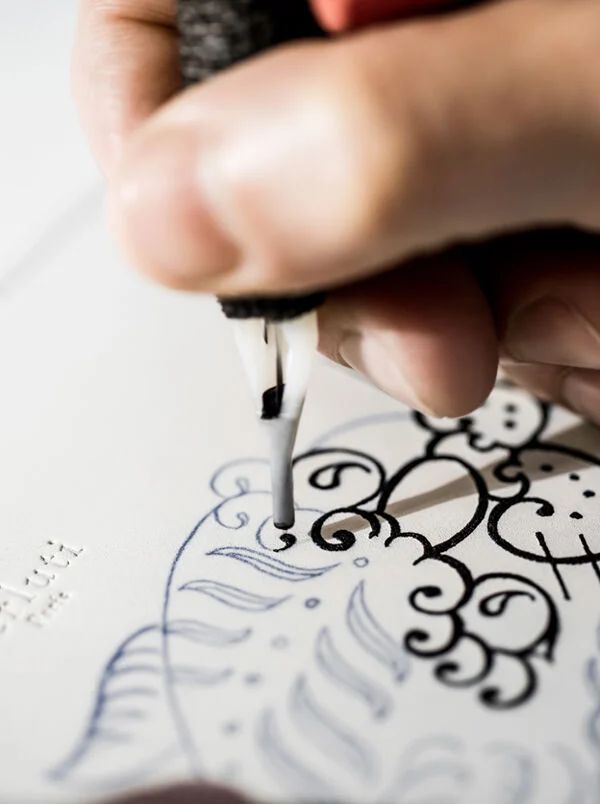 Do you want to order a tattoo service ?

Book an appointment
If you have a specific date and time you want to book in order to get our special treatment
Book an appointment

Find a store near you
You can drop in whenever you want at a Berluti store near you and request our services
Find a store