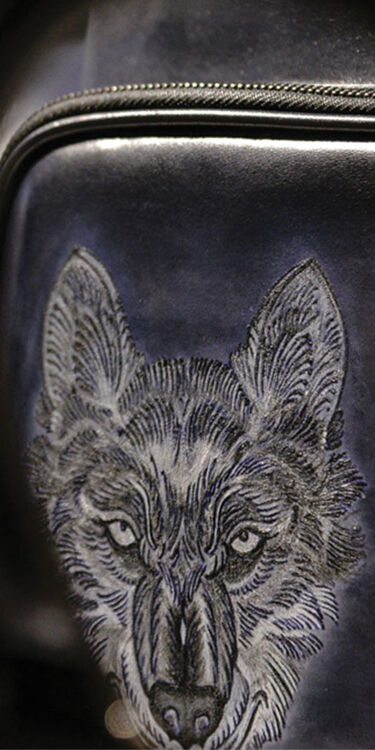 Make a style statement
Like its patinas, Berluti tattoos are an essential element in the brand's stylistic vocabulary.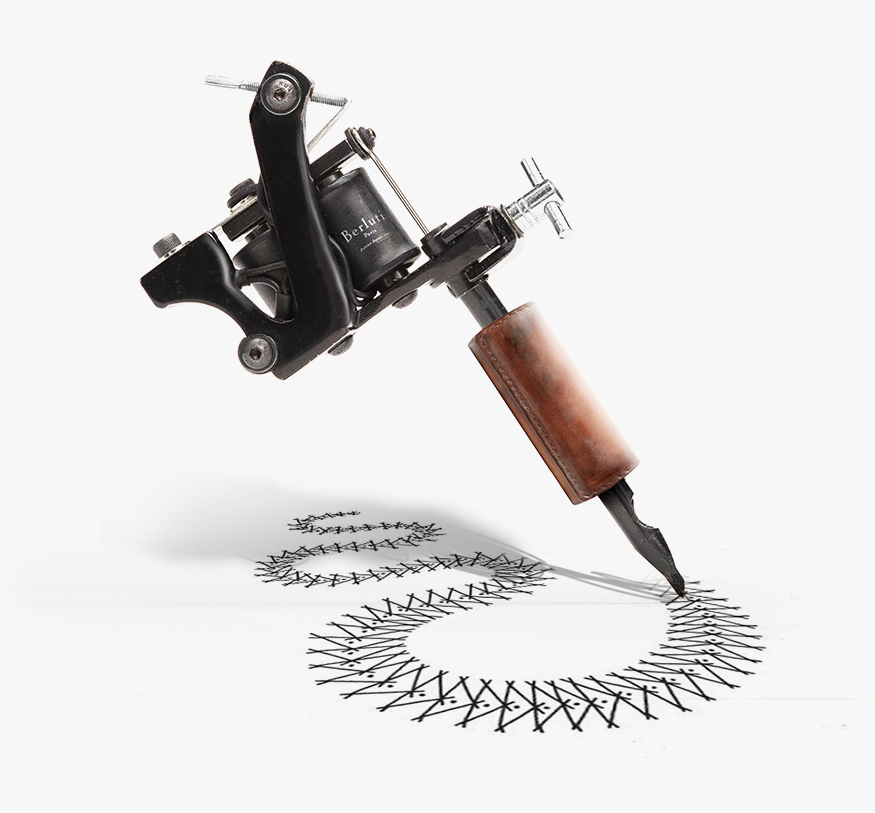 Olga's creativity
Following years of research, in 2003 Olga Berluti perfected a technique for tattooing leather. An artisanal process of great precision, tattoos are created with a needle and pigments, point by point, by a specialised tattoo artist, inked directly on Berluti's emblematic Venezia leather.
Scott Campbell, Tatto Artist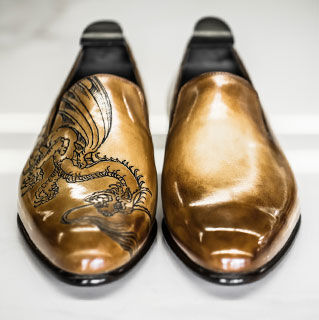 Even more audacious
In order to offer its clients ideas that are ever more exclusive and creative, Berluti called upon Scott Campbell, the Brooklyn-based tattoo artist whose creations are considered works of art. American stars swear by him: Marc Jacobs, Josh Hartnett, Orlando Bloom, Helena Christensen and many others have one or more "Scott Campbells".
For Berluti, the artist has developed a series of exclusive tattoos that join the catalogue of existing designs, including graphic motifs, calligraphy, a reinterpreted bestiary, rock 'n' roll and vintage designs, zodiac symbols and Chinese astrological signs…. Adapting contemporary art to footwear and leather goods makes personalising shoes, bags or belts even more daring. As Scott Campbell says: "Like me, Berluti celebrates the art of skin, but in a different way." A tattoo may be forever, but this is one you can remove at nightfall…
Made-to-measure tattoos
Here again, the only limit is the client's imagination. In addition to the House's tattoos catalogue, the client may also create his own design… an ideal occasion to reveal the artist within! One dedicated watch collector opted for a horological movement; a wildlife photographer reproduced some of his favourite shots on custom-made shoes…
Naturally, the client then chooses the placement of the image and its patina: a lighter one lets the image pop; a darker one is more discreet. The tattoo may also be applied to the sole of a custom shoe for an exquisitely chic signature. The Berluti tattoo offer is available by special order for custom footwear as well as belts, bags, and small leather goods in Venezia leather, at all Berluti locations. Price upon request.
Tattoo gallery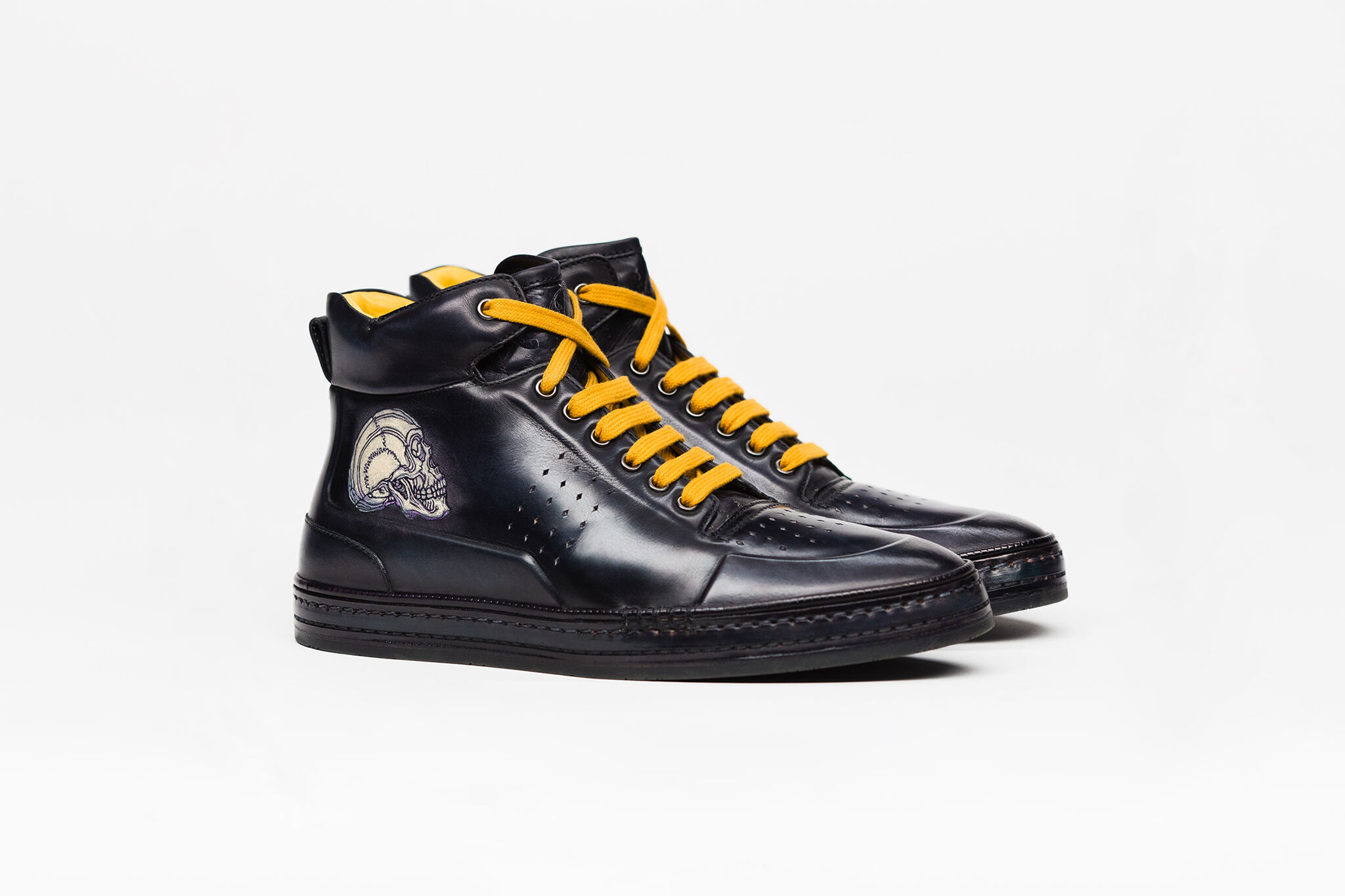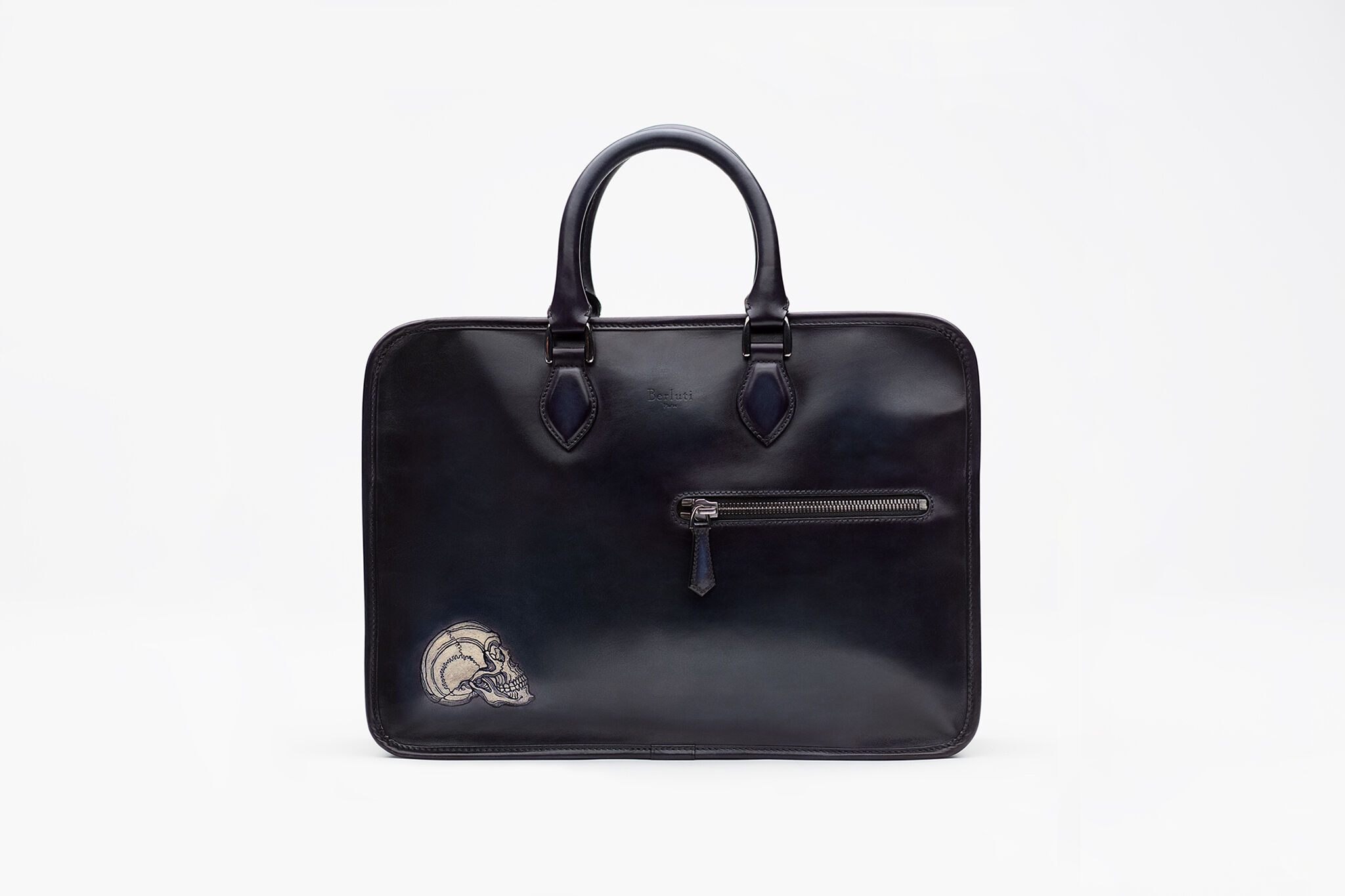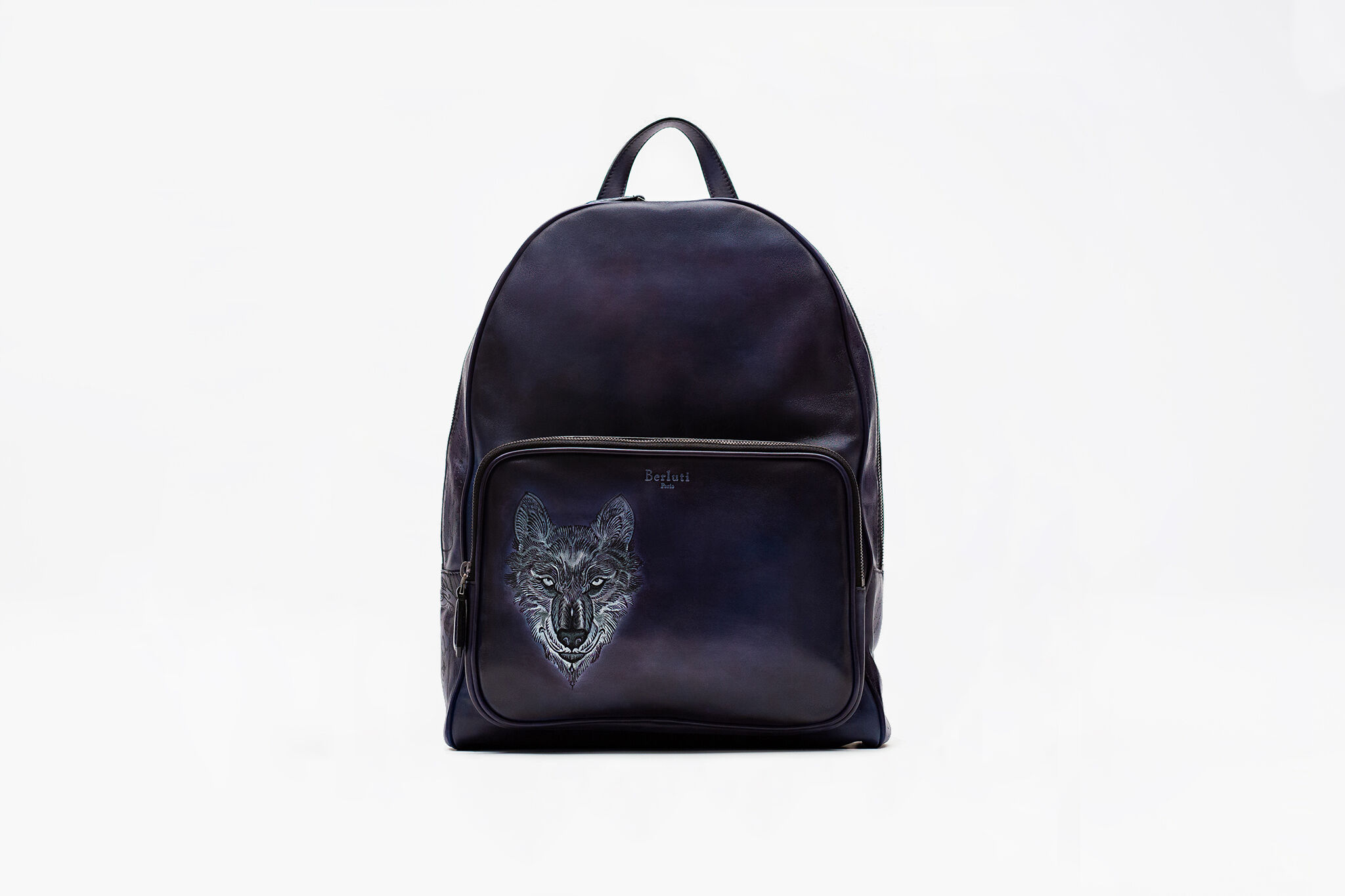 Do you want to order a tattoo service ?

Book an appointment
If you have a specific date and time you want to book in order to get our special treatment
Book an appointment

Find a store near you
You can drop in whenever you want at a Berluti store near you and request our services
Find a store