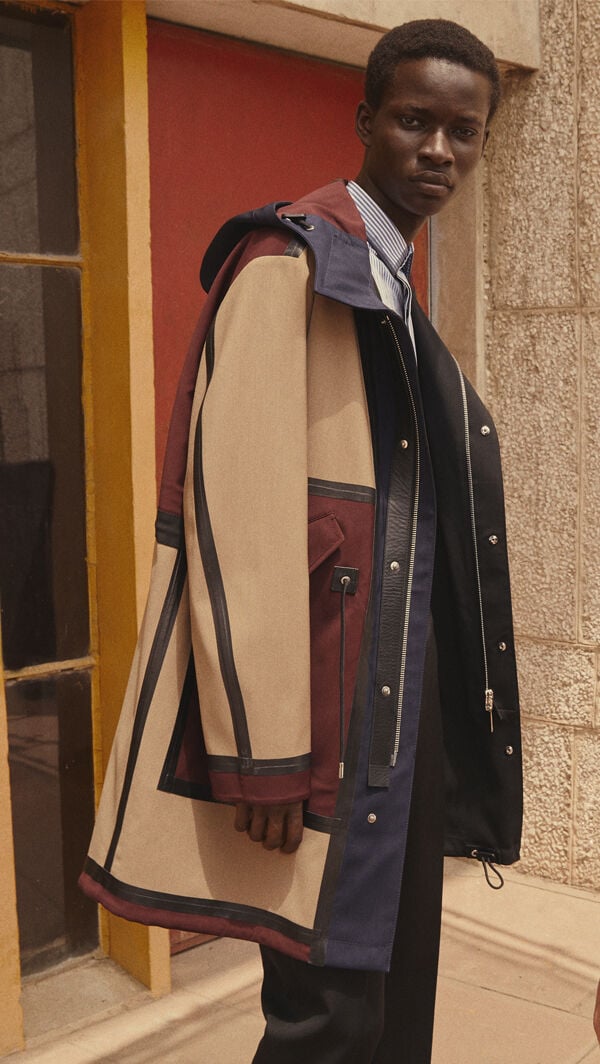 Gandhi Bhawan
The unique modernist project of the Northern India city of Chandigarh is the eye-catching backdrop for the Berluti Fall 2019 Pre-Collection by Kris Van Assche.
As one of the first planned cities in India, founded in 1949 - just two years after the country's independence - Chandigarh stands today as a symbol of a radically modern and free spirited state. Combining monumental architecture, culture and living spaces, it was built under the supervision of Le Corbusier by the foremost modernist architects. Pierre Jeanneret designed the Gandhi Bhawan, a centre dedicated to the study of Mahatma Gandhi's works and a luminous, warm concrete clear-cut structure standing in a pristine pond.

What better setting to introduce Berluti's Fall 2019 Pre-Collection's most conspicuous outerwear? a naturally water-repellent colour block blouson and parka sport contrasted tones and leather details. A cotton field jacket emerges as the ultimate must-have classic. And a double-breasted two-tone trench coat features an interior technical construction, inspired both by the idea of classicism and by unapologetic modernity.

The patina is then applied to some of the season's key shoes, including the "Gravity" - Kris Van Assche's very first technical Berluti sneaker, which mixes Vitello leather, nylon and rubber - and the "Andy Démesure", Berluti's emblematic loafer, originally designed for Andy Warhol by Olga Berluti in 1962.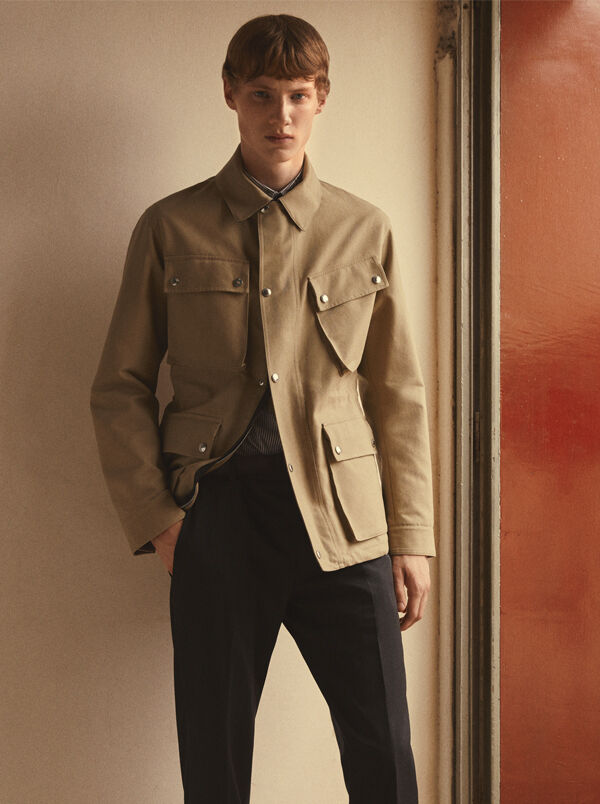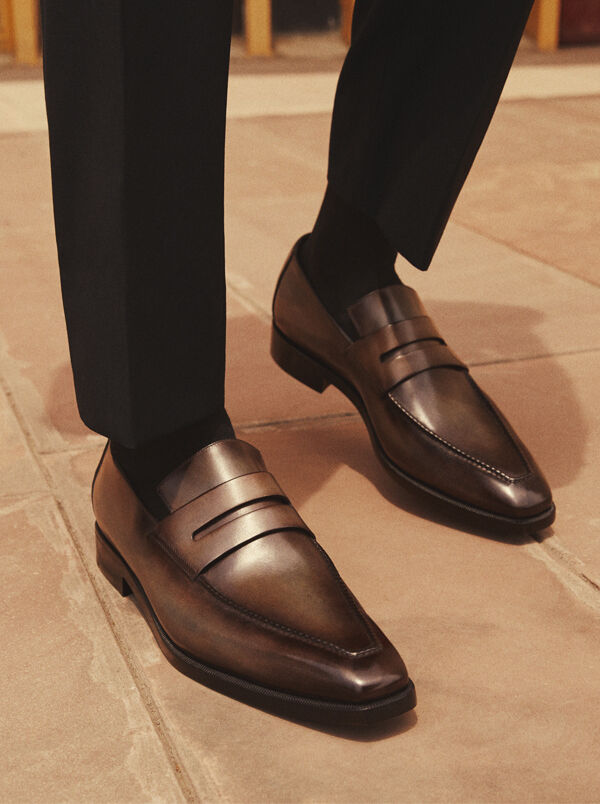 Finally, featured bags include a brand new clutch with a lateral handle and the new "Profil 3" Gulliver, a small cross-body bag with pure lines and an innovative construction with centre seams. As well as the "Surface", a luxurious ultra-lightweight backpack made from Vitello Fiorissimo leather, and the "Nino", a Scritto-engraved Venezia leather document holder.