Berluti presents Art of Craftsmanship
An essential aspect of the Berluti lifestyle, furniture has been designed by the Maison since the 1960's, when Talbinio Berluti first created the Club Chair, meant for optimal comfort and perfect foot placement during the shoe fitting process. The Venezia leather armchair quickly became a fixture in Berluti stores, beloved by clients who eventually started placing special orders for it. From 2015, the furniture and lifestyle offering began to gradually grow and develop, with the addition of tables, ottomans, sofas and, ultimately, objects and games including a table football and a pool table.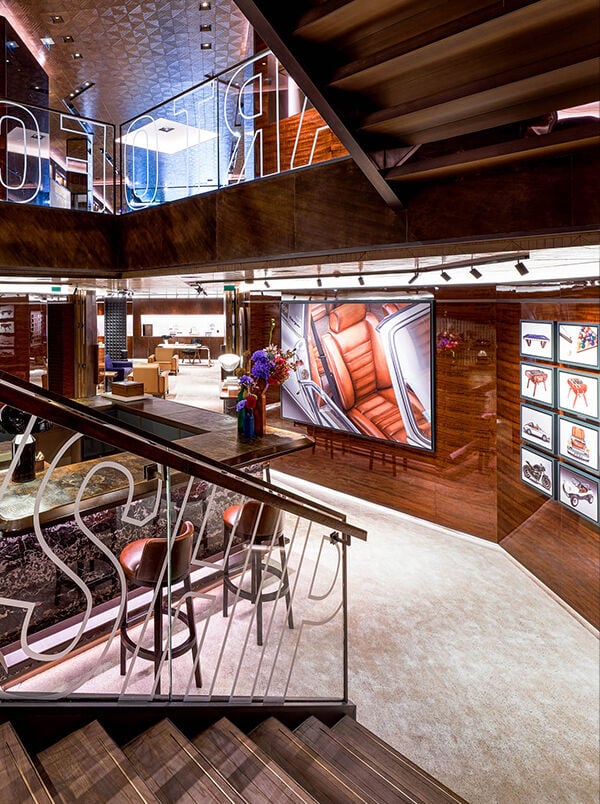 After a first edition in 2019, The Art of Craftsmanship is back to display Berluti's most exceptional crafts, objects and designs. Housed on the 150 m2 space of the Faubourg Saint-Honoré store, the display is conceived as an intimate, apartment-like space where the Maison's lifestyle philosophy - ranging from furniture to technology, gadgets and decorative objects to games and bespoke apparel - shines through. Starting around the patina bar, where images of Berluti's most singular objects are displayed, the exhibition takes over the floor as a live space with rooms featuring golf bags and punching bags, the Berluti and Bang & Olufsen collaboration, games including backgammon and chess, the Home & Office objects collection, furniture and, of course, bespoke clothing and shoes. A perpetually evolving setting where every piece is craftsmanship by special order, The Art of Craftsmanship offers clients the chance to truly dive into Berluti's artisanship, know-how and lifestyle.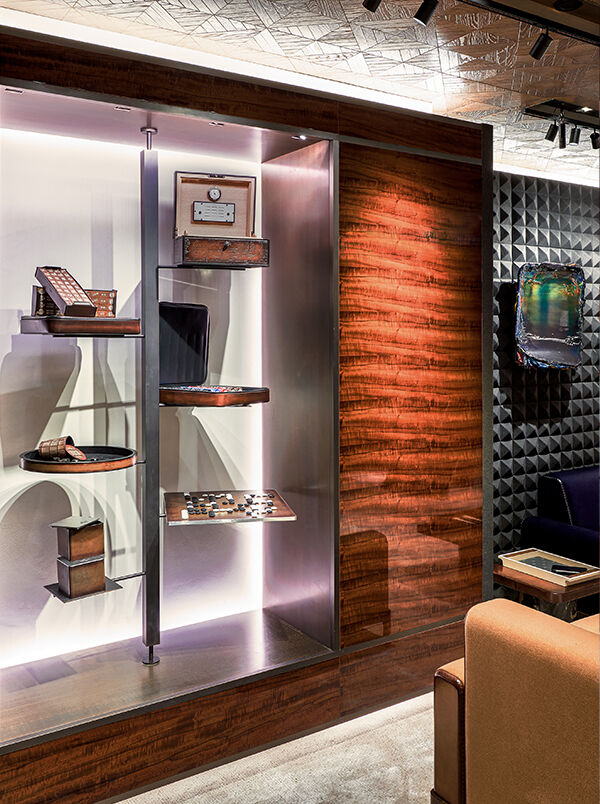 The Art of Craftsmanship pop-in is now open at the rue du Faubourg Saint-Honoré store in Paris. 9 rue du Faubourg Saint-Honoré 75008 Paris, France. The pop in will be extended to Berluti stores in Tokyo from september and Hong Kong and from November 2021.