Un Jour Mini Leather Briefcase
Details
https://www.berluti.com/en-gr/un-jour-mini-calf-leather-briefcase/1_JOUR_MINI-V1.html
Item No. 1_JOUR_MINI-V1
Bags Size Guide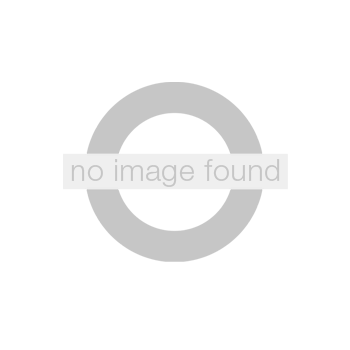 Un Jour Mini Leather Briefcase
Height : 26 cm
Width : 39 cm
Thickness : 7 cm
| Berluti Size | French Size | Italian Size | US Size | Japan Size | Korean Size |
| --- | --- | --- | --- | --- | --- |
| 5 | 39 | 38 | 6 | 24.5 | 240 |
| 5.5 | 39.5 | 38.5 | 6.5 | 24.5/25.0 | 245 |
| 6 | 40 | 39 | 7 | 25.0 | 250 |
| 6.5 | 40.5 | 39.5 | 7,5 | 25.5 | 255 |
| 7 | 41 | 40 | 8 | 25.5/26.0 | 260 |
| 7,5 | 41.5 | 40.5 | 8,5 | 26.0 | 265 |
| 8 | 42 | 41 | 9 | 26.5 | 270 |
| 8,5 | 42.5 | 41.5 | 9,5 | 27.0 | 275 |
| 9 | 43 | 42 | 10 | 27.0/27.5 | 280 |
| 9,5 | 43.5 | 42.5 | 10,5 | 27.5 | 285 |
| 10 | 44 | 43 | 11 | 28.0 | 290 |
| 10,5 | 44.5 | 43.5 | 11,5 | 28.5 | 295 |
| 11 | 45 | 44 | 12 | 29.0 | 300 |
| 11,5 | 45.5 | 44.5 | 12,5 | 29.5 | 305 |
| 12 | 46 | 45 | 13 | 30.0 | 310 |
| 12,5 | 46.5 | 45.5 | 13,5 | 30.5 | 315 |
| 13 | 47 | 46 | 14 | 31.0 | 320 |
In 2005, Berluti introduced the Deux Jours and the Trois Nuits. The first born of the Venezia line, the Maison's first collection of leather goods. Two years later, the Maison expanded this range of bags and unveiled the Un Jour: a model tailored especially to the day-to-day needs of businessmen. The latest in this emblematic line, the Un Jour Mini is a slightly smaller version of the Un Jour model. Featuring two flat pockets on the front and back, the Un Jour Mini boasts roomy inside storage, enough for a laptop and more, all while remaining compact in volume.
Un Jour Mini Leather Briefcase
Three flat pockets including one zipped pocket,
Metal zip closure
Brass hardware with 'antic silver' finish
Two flat pockets including one zipped pocket
One mobile phone pocket
Two pen-holders
Line : Venezia
Line : Venezia
In the hand : two top handles
On the shoulder : adjustable and removable nylon shoulder strap.
Height : 26 cm
Width : 39 cm
Thickness : 7 cm
Venezia Calf Leather - Patinable

Cotton canvas Lining

Venezia leather care begins with removing any dirt using a soft cloth, followed by a clear leather wax to nourish and protect the leather. Then rub vigorously with the polishing glove to restore the leather's original lustre.