THE ART OF
PERSONALIZATION
The holiday season is the perfect opportunity to treat yourself - or a loved one - with a personalized Berluti gift.
This year, the Maison is offering an innovative service, combining a traditional stencil technique with the Maison's elaborate patina know-how. Creating a customized piece that will be remembered and cherished for years to come.
For the launch of this exclusive service, Berluti is offering an exclusive pattern this season; hand-made alligator scales - the first of many patterns to come- and also the opportunity to add your preferred initials. All thoughtfully applied to our emblematic products by our Berluti Artisans' hands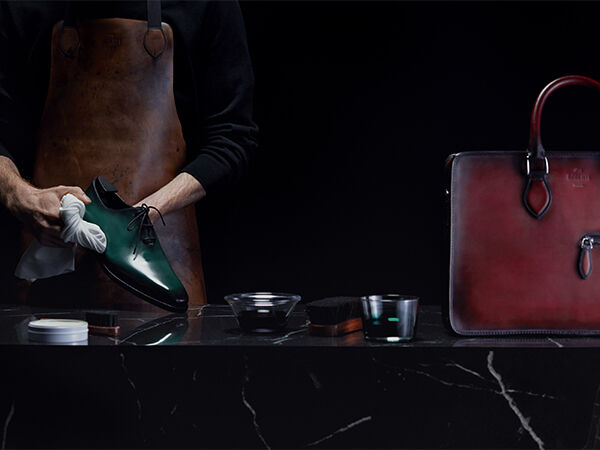 Like a painter, our Berluti Artisan approaches the craft of illusion patination, creating the hand-made alligator pattern.
Berluti reveals its own alphabet to offer an exclusive alternative to the traditional hot-stamping; Berluti Initials.