What is the best
way to care for a
leather sole?

Walking on leather soles is a source of matchless ambulatory pleasure. With use, the sole moulds to the contour of the foot's arch, making the shoe increasingly comfortable. Still, making the shoe increasingly comfortable. Still, to ensure a long life for the sole, it must be treated to special care.
The first thing to do to take proper care of your leather soles is to avoid jumping in every puddle you pass! Not because leather cannot tolerate water, but because it wears out much faster when wet. When your soles are wet, the most important thing to do is to let them dry: the slower they dry, the better. So never, ever, ever place them near a heat source. To learn more about this, read our shoe care guidelines for rainy weather.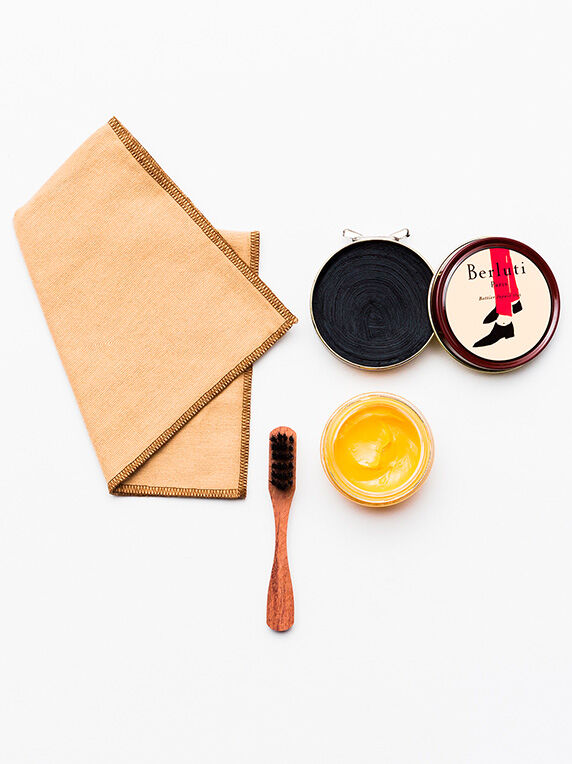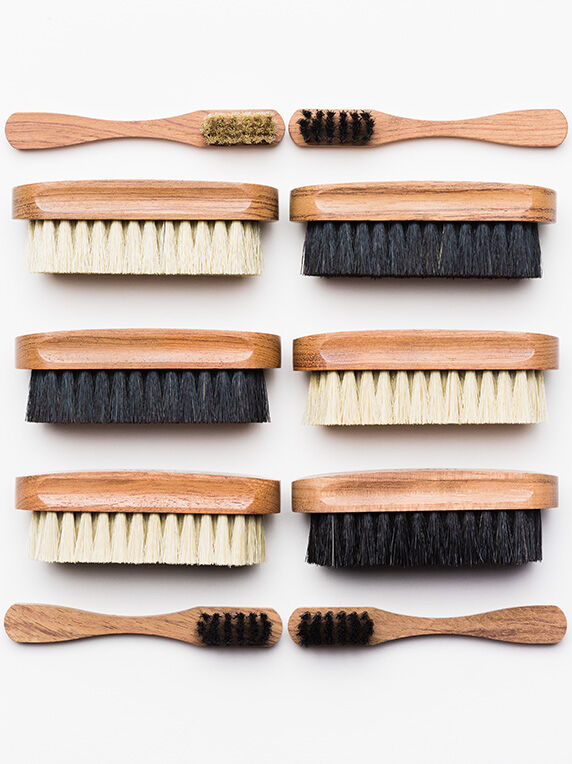 Paradoxically, when the sole leather is too dry, it also wears out more quickly. To address this, simply apply a bit of clear polish to the sole, the same polish that you use on the rest of your shoes, once a month. This keeps the leather properly moisturised. If your leather soles are very dry, you can also use a dab of leather grease to moisturise them, massaging the leather with a soft cloth. To finish this beauty treatment, be sure to also apply a leather-conditioning cream to the welt edge and heel. If your gait causes greater wear on the tip of the sole, it might be wise to put shoe taps on the toe of the sole. If you choose this solution, be sure to use embedded, screwed-on toe taps, with brass or stainless-steel screws that do not rust. A proper shoemaker will gladly perform this task for you.